Does the Barefoot Contessa Have a Recipe for Pork Chops?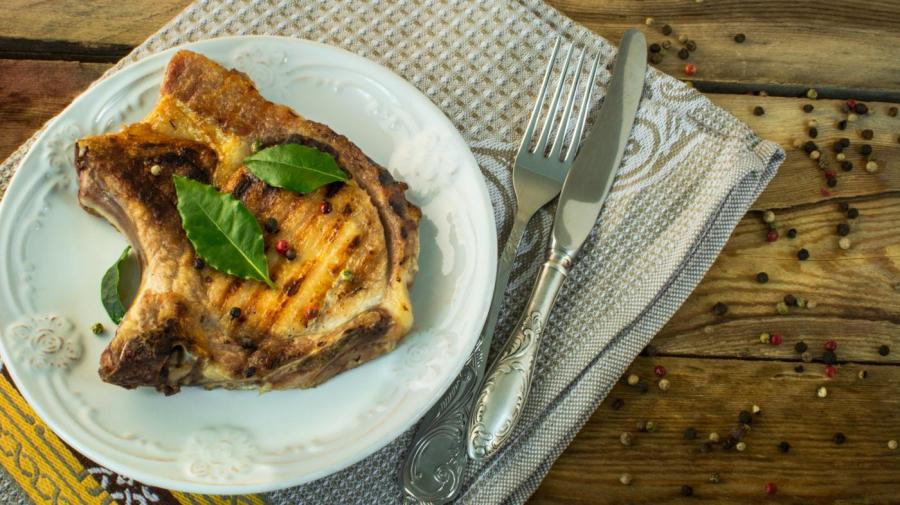 The Barefoot Contessa's recipe for grilled pork chops requires two 1-inch thick pork chops, Kosher salt and freshly ground black pepper. Two servings cook in 10 minutes.
To prepare the Barefoot Contessa's grilled pork chops, thoroughly coat both sides of the pork chops with salt and pepper, and let stand at room temperature for approximately 15 to 30 minutes. Arrange charcoal in a grill, and heat the coals. Lay the pork chops on the grill, and cook each side for five minutes, or until the meat browns. Place the meat on a plate, and wrap in aluminum foil. Allow the pork chops to sit for 15 minutes prior to serving.