What Is an Appropriate Gift for a Quinceanera?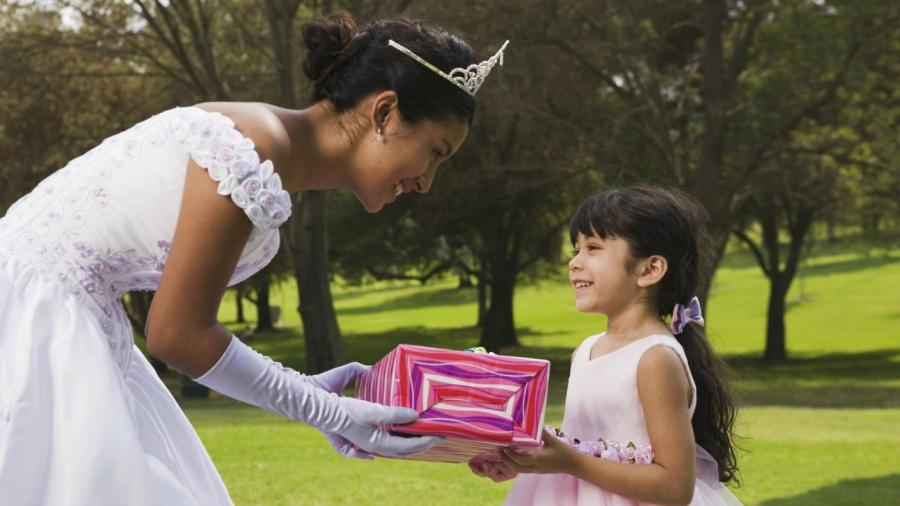 An appropriate gift for a quinceanera is a keepsake for a girl to commemorate her coming of age. There is no specific gift, but generally families give clothes or jewelry. Purchase items that the young girl can use into womanhood.
The quinceanera happens when a girl turns 15 years old in Latin American culture. It marks the transition from being a child to changing into an adult. The elaborate quinceanera gowns represent femininity. Rings symbolize a kind of marriage to God and family. The traditional tiaras show that the young lady is highly moral. The necklace with a cross is a sign of being a devout Catholic as well as a virgin. The girl is given a scepter that shows she now has authority.
The woman of honor is not the only one who receives gifts for this occasion." Other attendees are given mementos and enjoy other festivities such as an expensive meal and live musical acts.
There are certain rites during the quinceanera including the changing of shoes where the father or another male takes off the girl's flat shoes and replaces them with a pair of high heels. During the height of the ceremony, the girl kneels down on a special kneeling pillow to receive her special gifts.