This Year We're Skipping the Fireworks, and Other 4th of July Safety Tips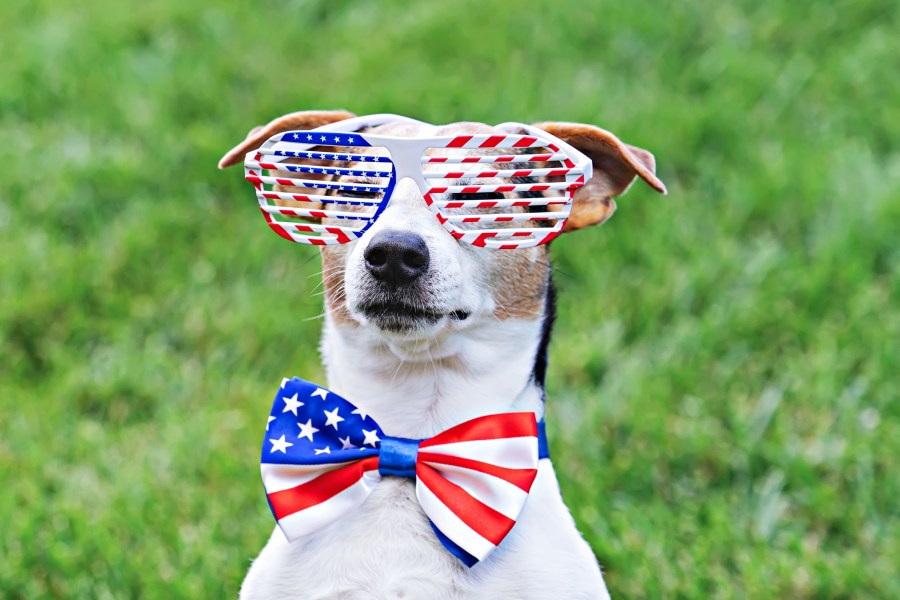 Each 4th of July, people across the United States gather with friends and family to celebrate the anniversary of America's independence. Unfortunately, Independence Day doesn't always turn out to be fun for everyone. This year, let's all take a moment to go over some 4th of July safety tips and considerations that can help ensure that this holiday will be a safe, happy experience for everyone.
Don't Put the "Fire" in Fireworks
While we all enjoy the bright colors and excitement of fireworks, it's essential to remember that they are nothing less than explosives. They are pretty explosives, for sure, but explosives nonetheless. This is particularly important to keep in mind for those of us who live in drier climates.
Research shows that from 1992 to 2015, 4th of July fireworks have been responsible for starting over 7,000 wildfires. And the devastation doesn't end there. According to the NFPA, in 2018 alone, fireworks started an estimated 19,500 fires, sent 9,000 people to the ER, caused five deaths, and resulted in $105 million worth of property damage. Yikes!
In 2021, over 100 fire scientists wrote an open letter urging Americans to skip the fireworks in favor of safer options. "Fireworks are just a terrible idea. It's so obvious, and yet the response is so scattered in the sense that the decision to ban them is left up to local and state-level decision-making," explained Jennifer Balch, an associate professor of geology at the University of Colorado Boulder.
As it turns out, the risk of fire doesn't end with fireworks gone wrong. The Red Cross published a list of grill safety tips in response to the 10,000 additional home fires that are started in the U.S. every year by grills!
Pets and Wildlife are No Fans of Fireworks
While a fireworks show may sound like a celebration to the average human, it can feel like being dropped into the middle of a war zone for pets and other animals. Keep in mind that dogs and cats have a sense of hearing that's four to five times more sensitive than the average human.
If plans are underway for a firework celebration in your area, make sure to leave your pets inside in a safe, secure environment. Fireworks can be terrifying for the average pet, causing many to run away and potentially get lost.
Some pets may even need the help of a veterinary behavior therapist to cope with the noise. There are also several products worth exploring designed to calm dogs and cats during the height of firework celebrations.
Unfortunately, these dangers also extend to wildlife. The Humane Society reports that the stress of fireworks can have devastating or even fatal effects on wild animals, causing many to seek refuge in unfamiliar environments where they can become lost. This also results in more traffic accidents involving traumatized animals who run into roadways.
Fireworks Safety and Alternatives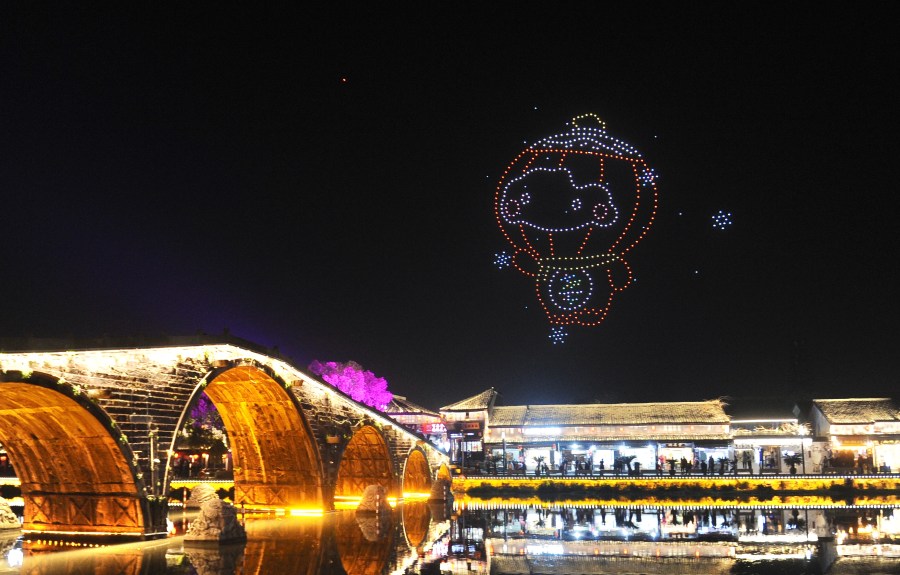 If you do choose to enjoy fireworks this 4th of July, it's highly recommended that you leave it to community-organized professionals. Many states have already outlawed the use of DIY fireworks, or at least some forms of them, so make sure to check out your state's guidelines.
If you use fireworks at home, check out the National Safety Council's firework safety tips to cut down on the risk of accidents and injuries. If you're not feeling quite so optimistic about fireworks this year, rest assured that there are plenty of safe, fun alternatives.
If you serve on your local community board, drone light shows are definitely an option worth suggesting. These eco-friendly light shows are beginning to replace fireworks shows in many areas.
They are reusable year after year, and they also allow participants to enjoy music rather than an hour's worth of explosions. Not to mention that they can also produce much cooler, more intricate displays than fireworks.
4th of July Driving Precautions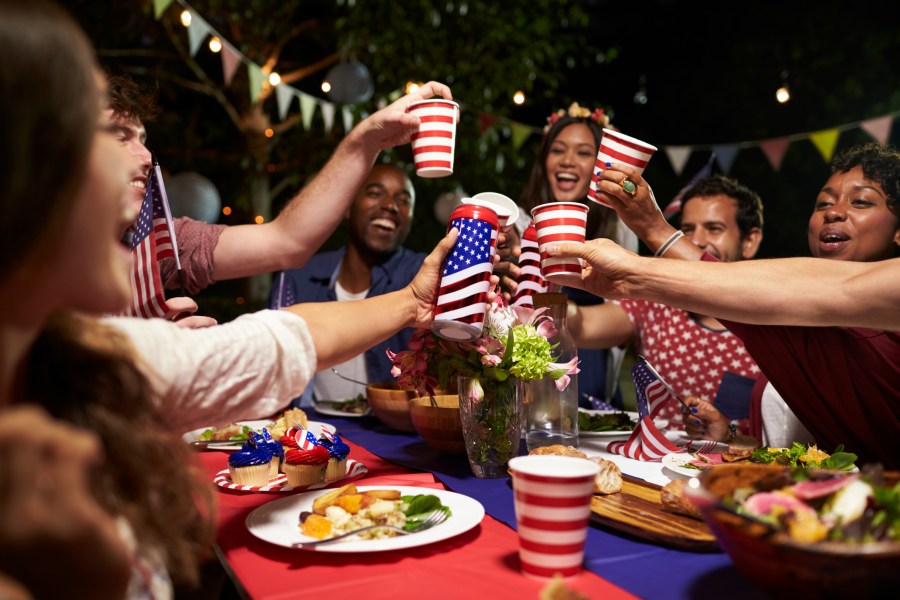 Unfortunately, the dangers of Independence Day celebrations don't end with fireworks. At 4th of July parties around the country, alcohol tends to flow liberally, and when party-goers opt to drive home, the results are often deadly.
From 2015 to 2019, 1,339 people lost their lives in 4th of July-related drunk driving accidents. While we all know the dangers of getting behind the wheel after drinking, it's also important to keep in mind that drunk drivers only accounted for 38% of these deaths.
This means that over 60% of these fatalities were composed of people who were simply unlucky enough to be on the same road as a drunk driver at the time.
With this in mind, it's never a bad idea to avoid the roads as much as possible by sticking to a single, safe location. And please, if you do intend to drink, call a cab or have a designated driver. Check out the National Highway Traffic Safety Administration for more tips on how to stay safe on the road this holiday.
Stay Safe on the Water This Independence Day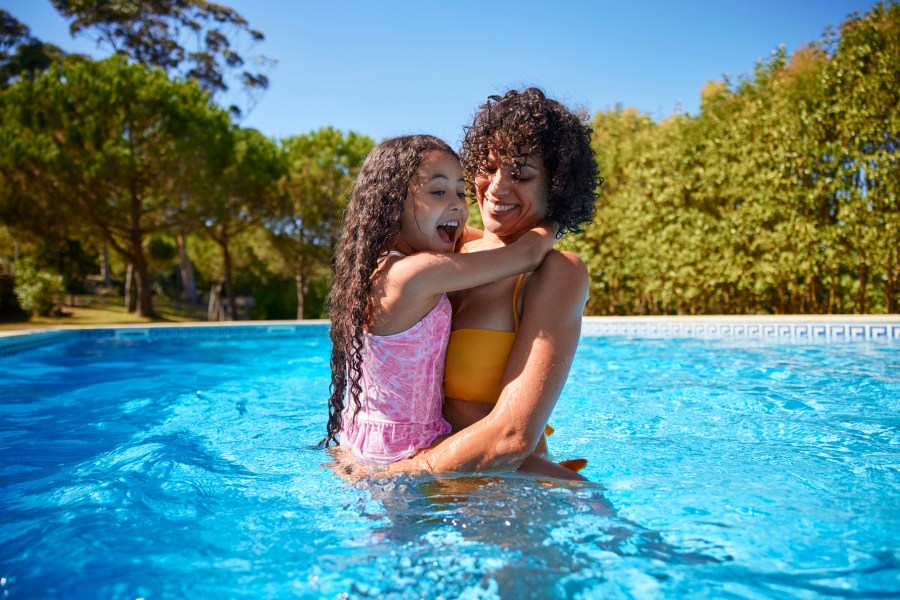 Given that the 4th of July falls at the height of summer, it's no surprise that many people take to the lake, river, or beach. Others simply enjoy their own home pool or purchase a blow-up or kiddie pool for the kids.
As the Red Cross points out, drowning is a leading cause of death in children, who may be particularly vulnerable during the distraction of large celebrations. Whether you're at the lake or have set up a kiddie pool at home, it's vital to ensure that an adult closely supervises all children at all times.
Even if they are strong swimmers, countless tragedies prove that accidents still can and do happen. Make a point of talking to your kids about water safety and take turns appointing a water supervisor every time they are near the water.
If using a kiddie pool, ensure that it's thoroughly emptied out as soon as the swimming is done. You can always refill it later if you like, which is a small price to pay for keeping everyone safe this holiday.
While we know the statistics we've shared here may seem like a bummer, we thank you for taking the time to be aware of them. By raising your awareness ahead of the holiday, you can help ensure that this 4th of July is a safe, fun event for everyone you love, furry friends included.