What Are the 10 Best Washing Machine Brands?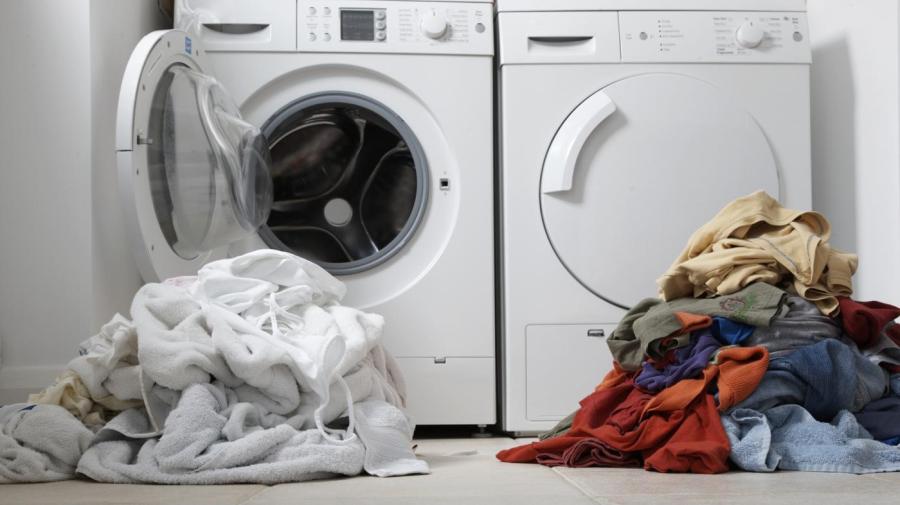 As of 2015, the best brands for front-loading washing machines include Kenmore, Maytag, Electrolux and Samsung, notes Consumer Reports. Certain models from Whirlpool, LG, Amana and Haier also perform well, reports Good Housekeeping. Some GE and Frigidaire washers operate well, but they may require more frequent repair, states Consumer Reports.
The best brands of high-efficiency, top-loading washing machines include Samsung and LG, according to Consumer Reports. Select models by Kenmore, Maytag, Whirlpool and GE are also rated highly. Regardless of the brand purchased, it's best for consumers to choose a washing machine that fits their needs and their budget, states CNET. Consumers should also consider the washing machine's capacity, cycle options, and advanced features and controls. If energy efficiency is a concern, consumers are advised to look for the Energy Star logo and review the washer's EnergyGuide label, which outlines the amount of energy the appliance uses.
Front-loading washers generally have a larger capacity than top-loading washers, and they offer newer technology such as steam and other advanced cycles, according to CNET. Some front-loading washers are also stackable, saving space in the laundry room. Top-loading washers are available in traditional and high-efficiency models. Some models offer only basic wash settings, while others boast touch screens and multiple wash cycle options.
ConsumerSearch.com recommends picking by individual models, and not relying on a particular brand. Quality is not consistent throughout all models manufactured by a particular brand, and sometimes one model line will do great in reviews, and then another will have lots of problems. Here is their list of the best washers.