What Are the Physical Features of the Arctic Lowlands?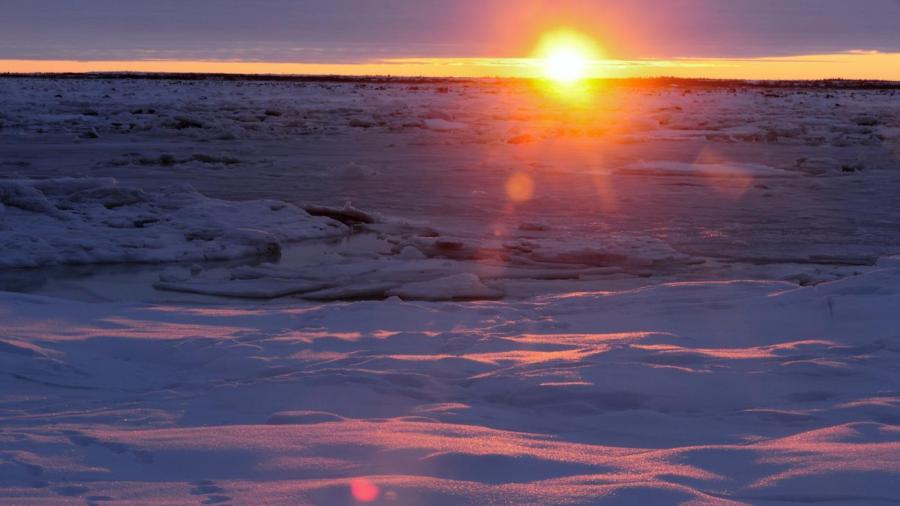 The arctic lowlands consist of several barren low-lying islands with coastlines dominated by sheer, towering cliffs and frigid surrounding waters of the Atlantic that contain pieces of massive ice sheets. Together, the lowlands comprise the southwestern Arctic Archipelago. They vary in size and shape: some are small and unpopulated, while others, including Victoria Island, are much larger.
The landscape of the arctic lowlands has been largely influenced by the movement of glaciers. These islands are characterized by undulating moraines and vast plains covered with sparse vegetation that includes grasses and lichen. Their surfaces are dotted with limestone, sand and gravel; water bodies dominate the interiors, while beaches and cliffs are found on their coasts.