What Is the Function of Lymph Nodes?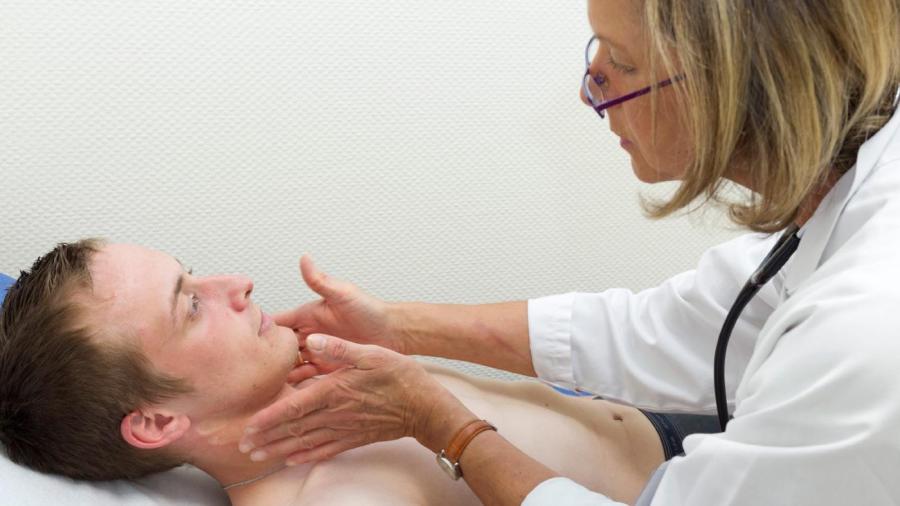 According to About.com, the major functions of lymph nodes are to assist the body's immune system and to filter lymph. About.com explains that these masses of tissue and other lymphatic organs are essential in preventing the buildup of fluid in tissues, protecting the body against infections and regulating blood pressure and volume.
About.com states that lymph nodes are found in each part of the body except for the central nervous system. The lymph filtered by these specialized tissues refers to the clear fluid that surrounds the cells. According to About.com, the lymph nodes have an important function of filtering the lymph of pathogens, such as bacteria and viruses, dead cells, wastes and cancerous cells. The lymph that is filtered is then returned to the blood to prevent edema or the excess fluid buildup in the tissues.
About.com also explains that lymph nodes contain lymphocytes, which are immune system cells that are responsible for identifying and battling pathogens. According to About.com, the B-cell lymphocytes contained in the lymph nodes activate when an antigen is present, and antibodies are produced to fight that particular antigen. Additionally, the T-cell lymphocytes also aid in the destruction of these harmful pathogens and promote cell-mediated immunity.