What Is the Purpose of Mitosis?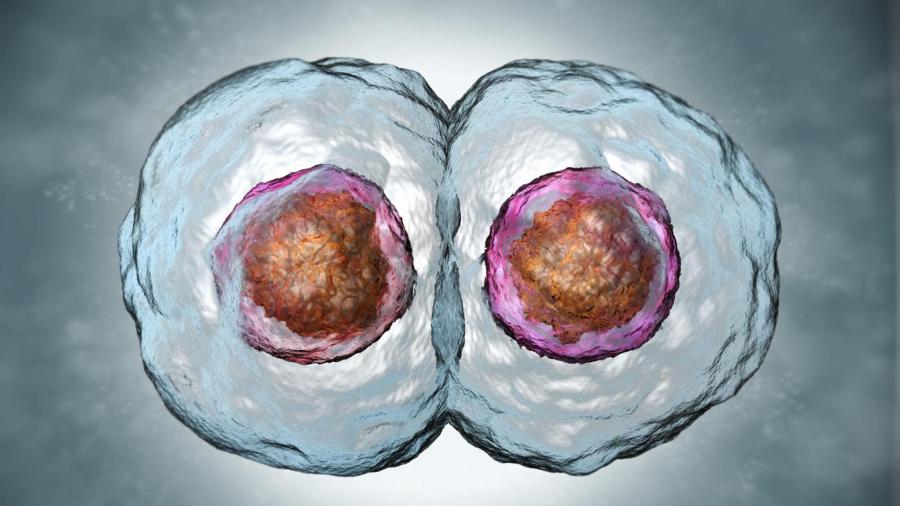 The purpose of mitosis is cell reproduction, regeneration and growth. Mitosis is cell division that occurs in the nucleus of a cell. The result of mitosis is the formation of two cells, called daughter cells, that are genetically identical to the original cell.
The first purpose of cell mitosis is the reproduction or growth of new, identical cells. The second purpose of mitosis is the repair of cells that are damaged due to normal aging.
There are five phases of mitosis: interphase, prophase, metaphase, anaphase and telophase. During interphase, chromosomes inside the cell replicate into an identical copy. In prophase, chromosome replication is visible. The chromosomes have shortened and are attached to each other.
Metaphase occurs when the chromosomes are aligned in the center of a cell, and spindle fibers form and attach to each pair of chromosomes. Anaphase mitosis occurs when paired chromosomes split at the centromere, or the point on the chromosome where the spindle fibers attach. The cell then begins to divide.
Telophase is the final stage of mitosis, in which cell division occurs and forms two cells identical to the original cell. These cells then revert to interphase mitosis and begin the process of cell division again.