What Are Some Top Female Puppy Names?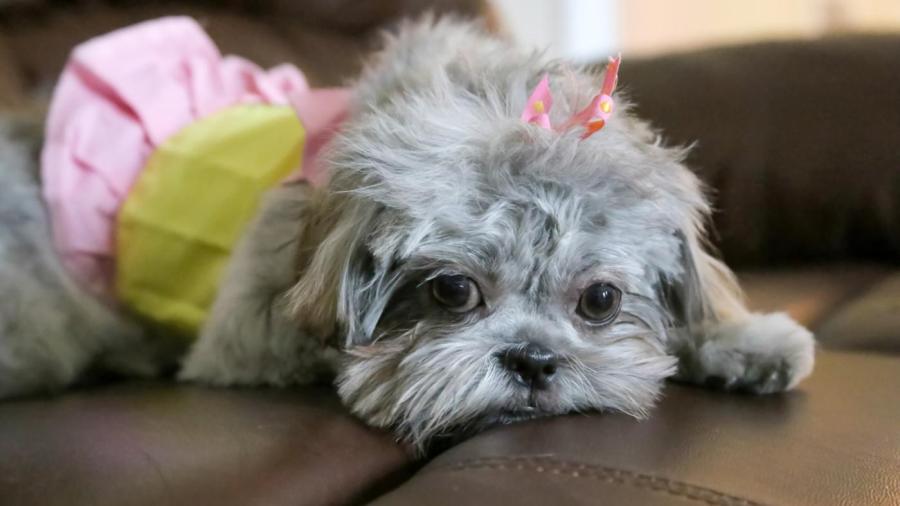 Stella, Bailey, Coco, Bella, Sophie, Katie, Zoey, Molly, Pandora and Lexi are the most popular female puppy names according to petMD. Other common puppy names include Maggie, Sadie, Lucy and Abby.
Female puppies often get labeled with cute-sounding monikers, such as Gracie, Gigi, Lilly, Rosie, Lulu, Buttons, Bambi and Bubbles. Some female puppy names relate to their prettiness, such as Belle, Cutie, Buttercup and Daisy. Other pet owners choose sweet-based names like Oreo, Cookie, Sugar, Honey, Mocha, Cocoa, Candy, Cupcake, Hershey, Snickers and Muffin. Peanut, Cinnamon, Strawberry, Brandy and Pepper are other cute food-based names.
Some names, such as Precious, Lucky, Baby, Angel and Jewel, hint at the owner's feelings for the puppy. Other female puppies get female human names like Ava, Julia, Lacey, Bonnie, Sierra, Chelsea, Maya, Phoebe, Katie, Samantha, Isabella and Julianna. Cali, Nala, Luna and Sasha are exotic names for female puppies.
Some names for female puppies are related to TV characters, including Xena, Meredith Grey, Kardashian and Carrie Bradshaw. Female singers, including Katy Perry, Madonna, Rihanna and Aretha Franklin, are also sources of inspiration. Other names are related to female fairy tale characters like Tinkerbell, Cinderella, Snow White, Pixie and Sleeping Beauty. Book characters also provide inspiration; some examples include Heidi, Juliet and Katniss. Regal women, such as Cleopatra, Princess Kate, Queenie and Princess, also serve as puppy names.