Where Does a Monkey Live?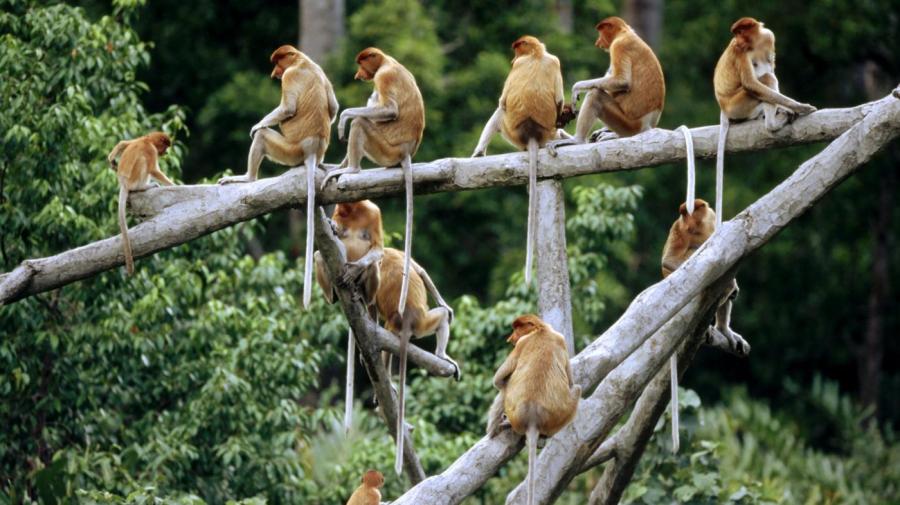 So-called Old World monkeys live in Africa and Asia, while New World monkeys live in Mexico, Central America and South America. Old World monkeys include mangabeys, macaques, baboons and colobus monkeys; New World monkeys include spider, howler and capuchin monkeys.
Old World monkeys have small curved nostrils and do not have prehensile tails. Many Old World monkeys have cheek pouches as well as sitting pads on their rumps. New World monkeys have prehensile tails and round nostrils set wide apart. They do not have sitting pads or cheek pouches. While Old World and New World monkeys both live in rain forests, Old World monkeys also live in mountains and savannas.