Why Is Thomas Jefferson Important?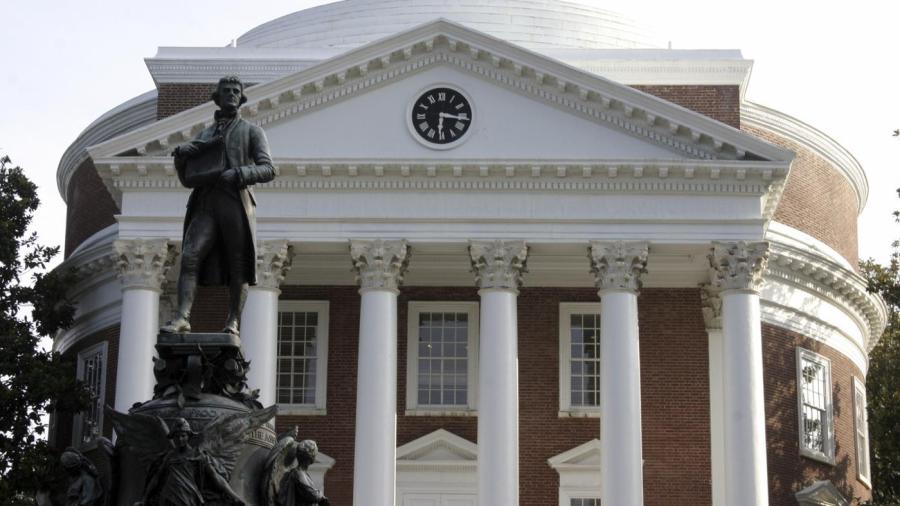 Thomas Jefferson served as the third president of the United States; he established the University of Virginia, authored the Constitution and performed public service deeds while in office. Jefferson spent more than 50 years involved in American politics. He received a formal college education at the College of William & Mary, studying law and politics before graduating and beginning a career in politics at the level of local government.
Jefferson served as magistrate and lieutenant at the lower levels of government. He later joined the House of Burgess, then progressed to the Congress. There, fellow members tasked Jefferson with drafting content for the Declaration of Independence. Jefferson, through the Declaration, established fundamental rights for citizens, including equality for men and women and people of all socioeconomic statuses. Jefferson assigned the federal government as a democratic system, designed as a transparent entity allowing and encouraging public participation. Following his tenure in Congress, Jefferson returned to serve as legislator and governor in Virginia. He then served as vice president under John Adams before assuming the role of president. As president, Jefferson acquired key land through the purchase of Louisiana Territory. He encouraged exploration and expansion by funding the Lewis and Clark expedition as well. Jefferson adopted a neutral stance in foreign affairs but, nevertheless, watched the United States enter the War of 1812.