Celebrating the Vibrant History of Mardi Gras in New Orleans
The city of New Orleans is always bustling with good food, music, and energy. However, when Mardi Gras arrives each year, there's a whole other level of fun and celebration. With the city decked out in colorful decorations and beads, both natives and tourists hit the streets to enjoy the holiday.
Mardi Gras, or "Fat Tuesday," is technically just one day. However, there is an entire Mardi Gras season to celebrate, packed with parades, musical performances, costumes, and more that attracts millions each year. Though its home base is in Louisiana, Mardi Gras is celebrated worldwide today. Let's look at the history, traditions, and celebrations of this famous holiday!
Mardi Gras Is a Time of Fun and Feasts Before Lent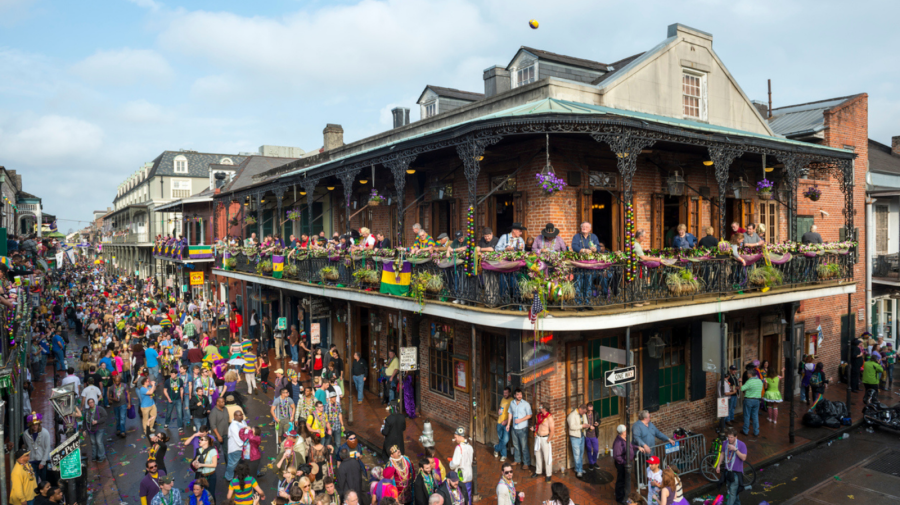 Believe it or not, Mardi Gras is an annual holiday rooted in the Christian faith. It is typically celebrated in areas with large Catholic populations or roots, like the city of New Orleans. The holiday marks the last day before the beginning of Lent, which is a 40-day fast before the Easter Holiday. However, there is no religious requirement to participate; Mardi Gras is open to all.
The holiday and name "Mardi Gras" has a French origin; Mardi is the French word for Tuesday, and gras means "fat." So, in France, the day of feasting before Ash Wednesday (the start of Lent) came to be known as Mardi Gras, or "Fat Tuesday."
When Is Mardi Gras Celebrated Each Year?
As mentioned, Mardi Gras is really a part of an entire Carnival season that begins on January 6, which is the day of the Feast of Epiphany (or Twelfth Night). The Feast of Epiphany, which is always held 12 days after Christmas, is a Christian holiday that commemorates the Magi's visit to Jesus Christ as a baby and the baptism of Jesus by John the Baptist.
The Carnival season then lasts through Mardi Gras, the Tuesday before Ash Wednesday. There is not a set date for Mardi Gras because it is connected to Easter, which changes dates each year. Fat Tuesday can be any Tuesday between February 3 and March 9, falling exactly 47 days before Easter. Keeping that in mind, you can see the exact dates Mardi Gras falls on in the coming years.
Mardi Gras Actually Began in Europe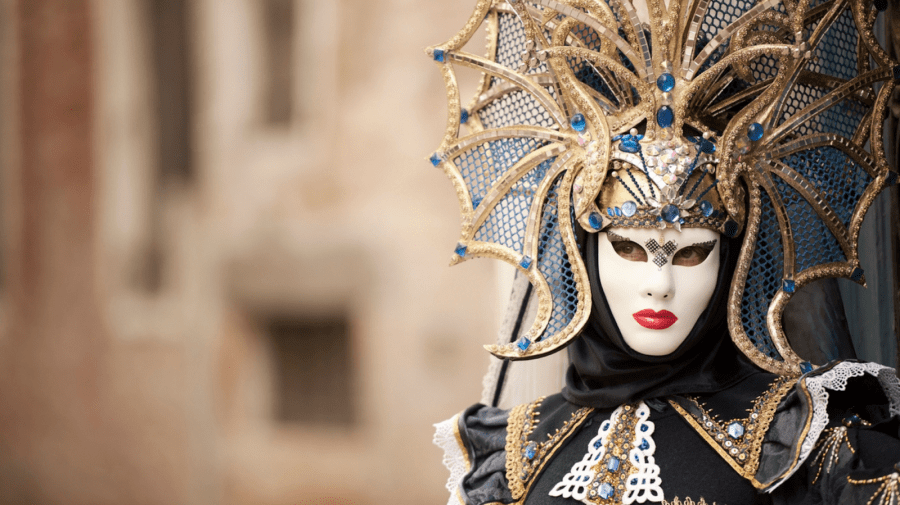 Before the idea of Mardi Gras ever even hit Louisiana (or the United States), there was a season of fun and feasting before Lent in medieval Europe. With the spread of Christianity and Catholicism, specifically in Europe, countries like Italy, England, Germany, Spain, and France began celebrating before their time of fasting.
In France, this time period, specifically the day before Ash Wednesday, became known as Mardi Gras. It became known as "Fat Tuesday" because citizens would feast on as many rich, fatty foods as they wanted, like meat, eggs, milk, and cheese. People would also call this time Carnaval, which is derived from the medieval Latin word carnelevale (from carne and vale ("to flesh/meat, farewell.") So this Carnival season is literally a farewell to meat and the lust of the flesh before Lent.
Mardi Gras was celebrated informally in America in March 1699 when French explorers Pierre Le Moyne d'Iberville and Sieur de Bienville sailed to an area near present-day New Orleans. After recognizing that they arrived at their destination on Fat Tuesday, the explorers and their sailing crew had a small celebration and named the spot "Pointe du Mardi Gras." Bienville also established the settlement of Fort Louis de la Louisiane (which is now the city of Mobile, Alabama) in 1702. The settlement had the first official Mardi Gras celebration in America in 1703, though it was not quite like what the Carnival season is now. New Orleans was later established in 1718, and it celebrated Mardi Gras some years later. As Louisiana and New Orleans became established and grew, the celebrations became grander with lavish feasts and opulent balls.
Looking at the Grand Traditions of Mardi Gras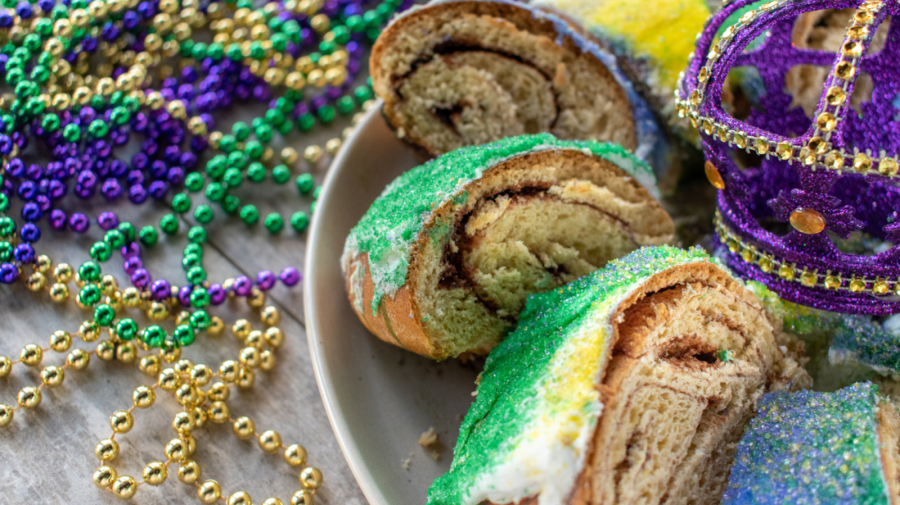 There are quite a few different traditions associated with annual Mardi Gras celebrations. Each year, especially in New Orleans, the music, parades, floats, and costumes are truly remarkable. There are traditional Mardi Gras colors of purple, green, and gold (purple for "justice," green for "faith," and gold for "power"). Several " krewes " run different parades with large floats that throw out beads, plastic cups, and toys. Flashing to receive beads has somewhat become a trend at certain modern-day Mardi Gras celebrations, mainly in the Bourbon Street area of New Orleans. However, it isn't actually necessary to flash anyone during the festivities.
In addition to throwing the parades, krewes will throw masked balls, which is a tradition that came from medieval Europe. In those times, masks allowed wearers to be themselves and escape the pressures and stereotypes of socioeconomic class. So vibrant, decorative masks have become a huge part of Mardi Gras today. Of course, a lot of food and drinks (both alcoholic and non-alcoholic) are consumed during this season.
Another big tradition during the Mardi Gras season is baking and eating king cakes for parties or at work. A king cake is typically a simple ring of baked dough topped with sugar toppings with the Mardi Gras colors. A tiny baby (typically a plastic figurine or one made of porcelain or gold!) is hidden somewhere inside the cake. Today, whoever gets the slice of cake with the baby inside holds the next king cake party or brings the next cake for the office.
Who Celebrates Mardi Gras Around the World?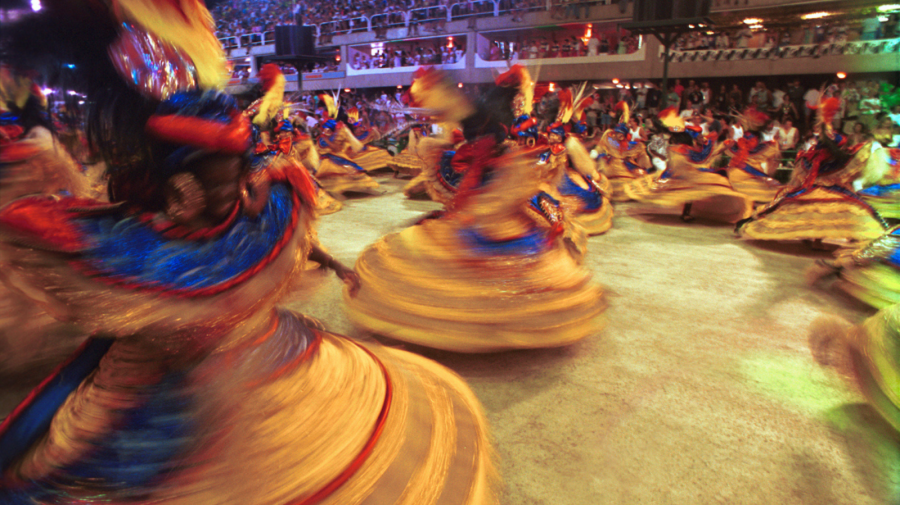 Though Mardi Gras is widely celebrated in New Orleans, the holiday season reaches far beyond the city. Other areas of Louisiana, including Lafayette and Eunice, host a Cajun spin of Mardi Gras each year. There are also more family-friendly Mardi Gras activities in neighboring towns like Lake Charles and Monroe.
Beyond Louisiana, the Carnival season and Fat Tuesday are celebrated globally. Rio de Janeiro, Brazil, is another hot spot for Mardi Gras celebrations. The city hosts an extravagant annual Carnival that lasts for five days before Fat Tuesday. With wonderful costumes and floats like those found in New Orleans, Rio's Carnival brings in about two million people each year. Cities in France, Italy, Belgium, and Australia also continue to have big events each year for the holiday. However, the unique customs of New Orleans have become iconic in today's culture.