Child Stars from the '70s All Grown Up
Child stars lead amazing lives when they're young, but they don't always carry their love of Hollywood into adulthood. Many made the most of their early success and used their name recognition to build successful adult careers, but others left the limelight behind to live entirely different — dare we say "normal" — lives.
Let's take a quick trip back in time to find out what some of the most famous kids from the '70s are up to these days. You won't believe how dramatically some of them changed once they grew up!
Kim Fields
Kim Fields became famous at the tender age of 10 when she was cast as Dorothy "Tootie" Ramsey on the sitcom The Facts of Life. She had acted in a single commercial and had a small role on Good Times before launching into stardom with the beloved sitcom about an all-girls boarding girl.
The Facts of Life wasn't the end of Fields' career, either. She starred in the FOX sitcom Living Single for five years while directing episodes of All That! and Keenan & Kel. She also directed two Tyler Perry projects and starred in The Real Housewives of Atlanta! Go, Kim!
Melissa Gilbert
Melissa Gilbert is still recognized today for her role as Laura Ingalls Wilder in Little House on the Prairie. At the time of her casting, she was only nine years old. Before landing the massive part, her only acting work was in commercials, including one for Alpo dog food.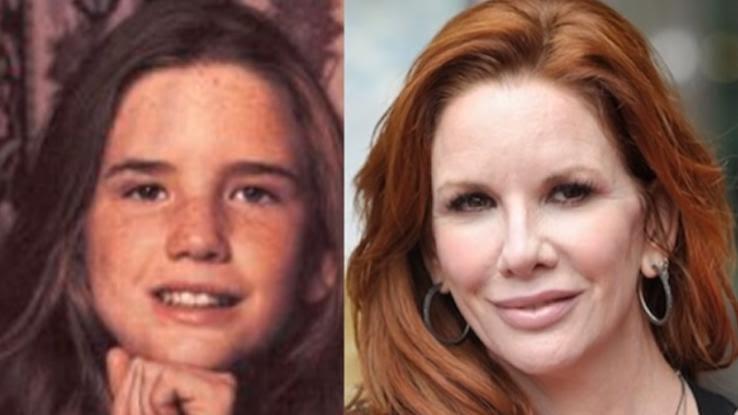 In 1974, the entire nation was instantly captivated by her performance in the NBC television series about pioneer life on the western prairie. Since then, Gilbert has played a few small roles here and there, including voicing Batgirl in Batman: The Animated Series in the 1990s, but she has lived largely out of the spotlight as an adult.
Lance Kerwin
Lance Kerwin was more of a teenage star than a child star. His first notable role — John Curtis in The Loneliest Runner — aired when he was 16 years old. He went on to become a household name as the star of James at 15 in 1977, and he was a supporting actor in the 1979 miniseries Salem's Lot.
Until the early 1990s, Kerwin continued to play small roles in made-for-TV movies, but he eventually decided to give up acting. He worked as a minister in Hawaii before getting arrested in 2010 for falsifying documents and recruiting minors for deviant activities — not good for a former child star.
Ricky Schroder
Ricky Schroder's big debut came in 1979 when he was only nine years old. One of the last child actors to rocket to stardom before the end of the 1970s, he's also one of the youngest celebrities on this list.
After starring as the adorable Timothy Joseph ("T.J.") Flynn in The Champ, he played one of the lead characters in the '80s sitcom Silver Spoons. Although he took a break from acting later in the decade, he came back even stronger during the 1990s and 2000s. He is mostly known today for his role as Detective Danny Sorenson on NYPD Blue.
Quinn Cummings
When Quinn Cummings was 10 years old, her life changed forever with her casting as Lucy McFadden in the 1977 film The Goodbye Girl. The film was a hit, earning more than $100 million and blasting the tiny young actress into the national spotlight. Only a year later, she was cast as Annie Cooper on the television comedy/drama Family.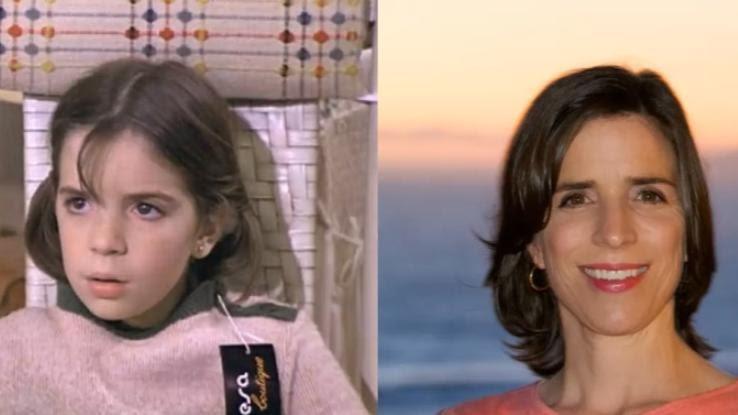 Cummings went on to play minor roles in CHiPs, Remington Steele and The Love Boat. She quit acting in the early 1990s, but she didn't stop working. Instead, she invented a baby-carrying sling and began a career in writing and publishing.
Christopher Knight
Most Americans with a television set would recognize Christopher Knight. Even children born in the 1990s recognize Peter Brady of The Brady Bunch fame. Knight began playing the male middle child when he was 12, and he reprised the role more than once before the 1990's The Brady's show.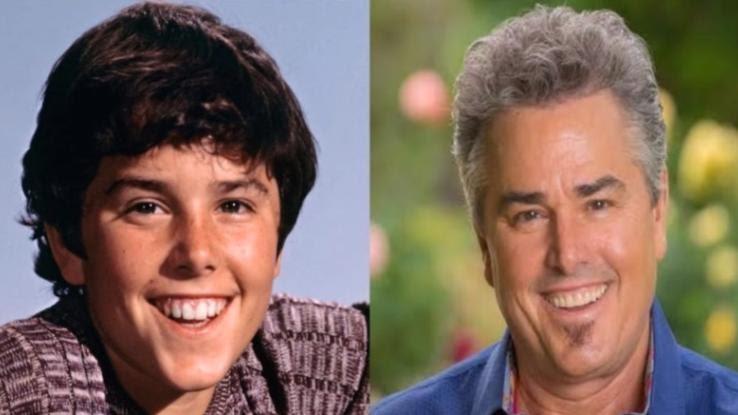 Although Knight has made several television and film appearances over the last few decades, nearly all of the roles were small or somehow connected to The Brady Bunch. He is a prime example of an actor who was unable to build much of a career beyond his famous childhood role.
Ike Eisenmann
Ike Eisenmann got his start starring in Green Giant commercials at the age of 10. He became internationally famous when he was 13, thanks to his role as Tony in the children's mystery/thriller Escape to Witch Mountain. He reprised the role three years later for the less successful sequel.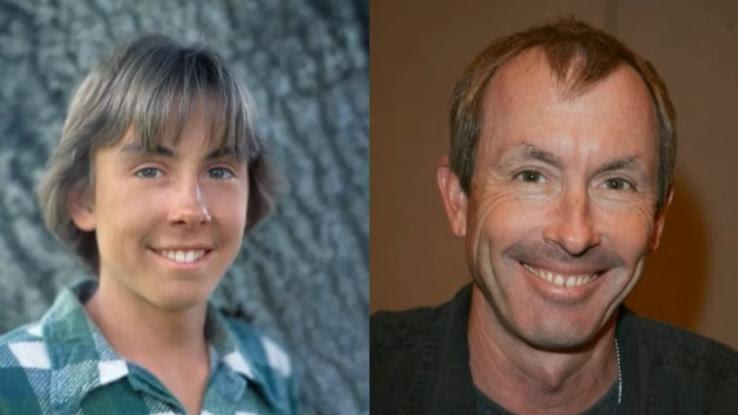 Eisenmann has played plenty of small parts in shows and movies since then, but none have been as successful as his role in Escape to Witch Mountain. He also works in the industry as a producer and sound effects specialist.
Jodie Foster
Jodie Foster was born to be in the limelight. Her first role came at the age of three when she played the Coppertone girl for a sunscreen commercial. She soon landed parts in popular shows such as Mayberry R.F.D. and The Courtship of Eddie's Father.
Her role in 1976's Taxi Driver is what turned her into a household name. She played a prostitute in the film, even though she was only 12 years old. She had many successful roles over the years, but her next huge break came in 1991 with her infamous characterization of Clarice Starling in The Silence of the Lambs.
Donny Osmond
Donny Osmond is part of the beloved Osmond family, and although he is better known for his music career, he has also starred in more than a few television shows and films. He made his debut at the age of five, singing "You Are My Sunshine" on The Andy Williams Show.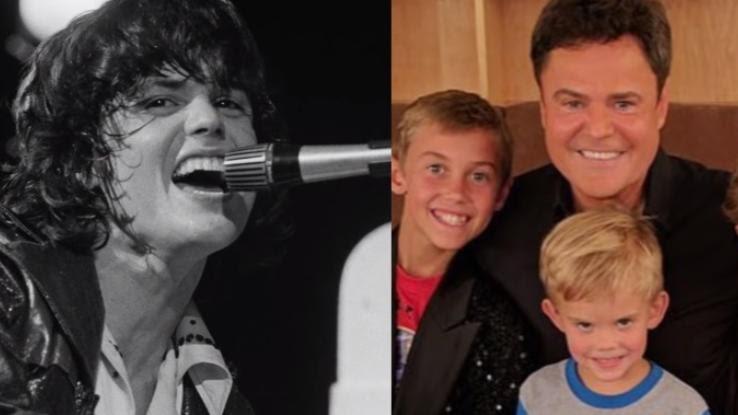 By 19, he was starring in a show with his sister, Marie. Donny & Marie ran for 78 episodes and changed the pop-culture landscape forever. These days, Osmond continues to make music and tour with his family. He even competed on Dancing with the Stars.
Maureen McCormick
Maureen McCormick is still known as Marcia Brady, the eldest and most popular of the Brady girls. Her role as a confident, beauty-conscious teenager began when she was 13. Due to the show's massive popularity, she went on to reprise the role in different productions for 24 years.
McCormick struggled with drug addiction and issues with bulimia throughout her adolescence and adulthood, both of which are sadly common among child stars. She has been in recovery for some time and has played herself in many shows and movies, including a 2019 HGTV show called A Very Brady Renovation. Obviously, the former child star doesn't regret her Brady past.
Lisa Whelchel
Lisa Whelchel was snapped up by Disney agents at the tender age of 12 to join The New Mickey Mouse Club. After filming wrapped for that project, she landed her most pivotal role, preppy Blair Warner on The Facts of Life. It ended up being the role of a lifetime, keeping Whelchel on the air for nine amazing years.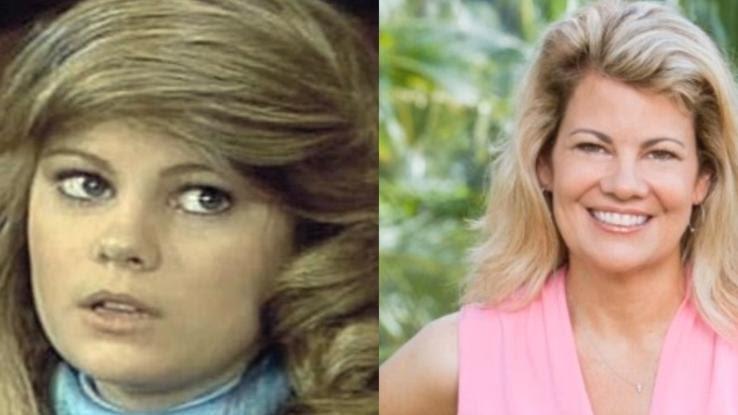 She didn't work much in Hollywood after playing the famous blonde, but her new endeavors proved fruitful. As of today, Whelchel has published 10 books, delivered hundreds of inspirational speeches and even competed on Survivor: Philippines in 2012.
Mackenzie Phillips
Mackenzie Phillips was famous from the moment she was born. As the daughter of John Phillips — lead singer of The Mamas & the Papas — she was born into a world of excess. Yearning for a chance to step into the limelight herself, she secured her first role at age 12 in George Lucas' American Graffiti.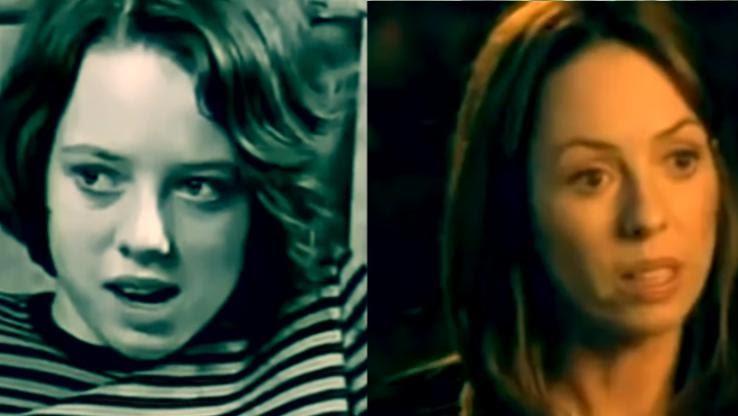 This appearance helped her land a role in Go Ask Alice and a major recurring spot on the popular sitcom One Day at a Time. She also played Molly Phillips on the Disney show So Weird from 1999 until 2001, captivating a whole new generation of viewers.
Todd Bridges
Diff'rent Strokes is one of the most popular, most beloved television series of all time. Child actor Gary Coleman became a household name thanks to the program, as did Todd Bridges. While Bridges wasn't nearly as young as Coleman when the show began shooting — he was 13 — he was still just a kid.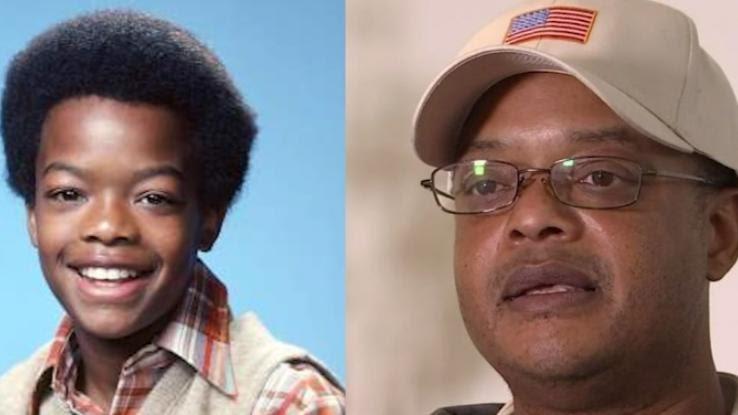 Even at such a young age, Bridges had played minor roles on other hit shows before rising to stardom in the late 1970s. He is still acting today and recently portrayed the character Monk in the semi-biographical comedy Everybody Hates Chris.
Eve Plumb
Eve Plumb was once a member of the famous Brady Bunch as well, but before she found fame with her television family, she acted in commercials. By age 11, she was recognizable almost everywhere. Like her fictional brothers and sisters, she continued to play the middle sister in the Brady family for several decades.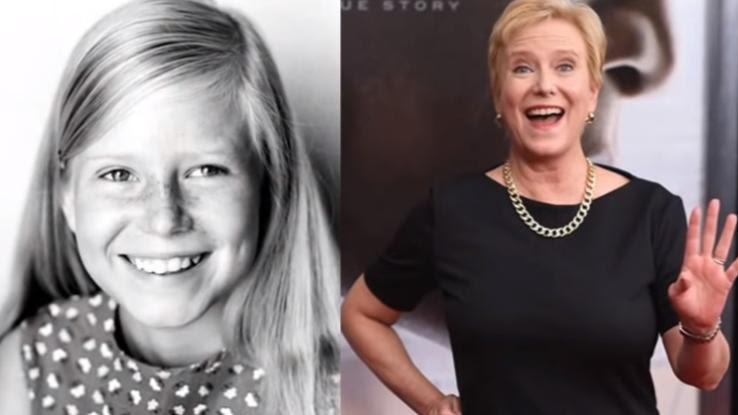 Although she never found as much success in acting after her days as a child star, that didn't stop her from enjoying her life and making the most of her early fame. She has spent the last few decades enjoying her passion for painting.
Noah Hathaway
Although many fans remember Noah Hathaway for his role as Atreyu in 1984's The NeverEnding Story, he started acting way back in 1974 with a few commercials. Without that experience, he might not have landed a spot on Battlestar Galactica in 1978.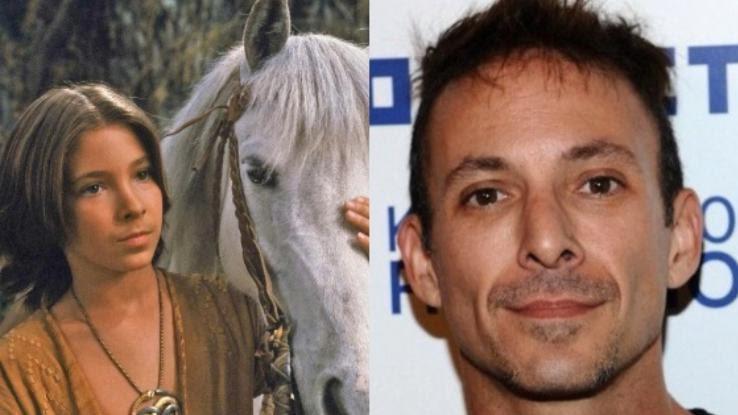 Hathaway became a teen idol by the early 1980s, and his greatest acting success occurred during those years. As an adult, he has taught dance and martial arts classes and competed in various motorcycle races. Sadly, he suffered an injury in 1989 that forced him to quit dancing.
Eric Scott
Eric Scott found fame and fortune playing Ben Walton on The Waltons, a family television show that lasted nearly a decade and still has a loyal fan following. People across the country watched Scott grow from a 14-year-old boy into a man of 23. That's a unique relationship that most child actors and fans don't get the opportunity to enjoy.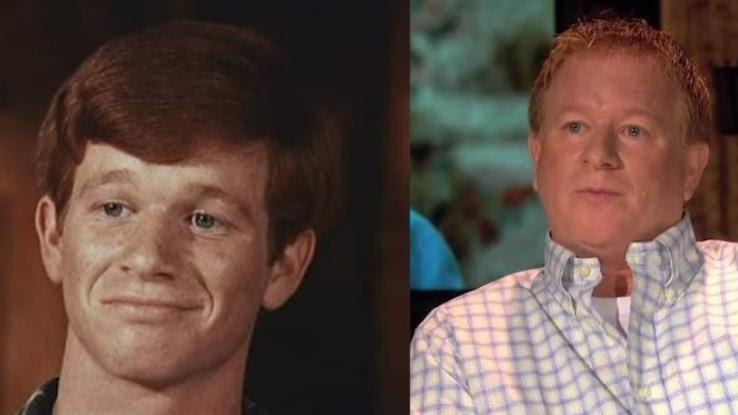 The entirety of his acting career is almost completely related to The Waltons, up to 1997's A Walton Easter. Today, the former child actor has found personal success outside the celebrity world as the owner of a small delivery service in Encino, California. He has been married three times and has three children.
Justin Henry
Kramer vs. Kramer is a classic film that is still enjoyed by new audiences every year. It also happens to be the film that rocketed Justin Henry to childhood stardom at the age of eight. He nearly won an Academy Award for his performance as little Billy Kramer.
Although his roles were few and far between after that initial success, he never disappeared entirely and has had parts in Sixteen Candles, ER and Lost. More recently, he played himself on an episode of On Cinema, a humorous film review podcast hosted by Tim Heidecker and Gregg Turkington.
Susan Olsen
Because The Brady Bunch was hugely popular and starred six children, it produced more than its fair share of child stars from the 1970s. Susan Olsen played the youngest of the Brady girls, Cindy. She was barely eight years old when the show started.
Her filmography is pretty limited to appearances as Cindy Brady, but her personal life is incredibly interesting. Like her on-screen sister, Olsen pursued art outside of her acting career. What makes it really interesting is most of her work involves the use of Marshmallow Fluff. (Sweet!) She is also an animal rights advocate and has created work on behalf of rescue organizations.
Robby Benson
Robby Benson's film debut came at age 11 with an uncredited role in the 1967 film Wait Until Dark. A few years later, he landed a role in the Broadway musical The Rothschilds. Around that time, he also starred in a Reese's Peanut Butter Cup commercial.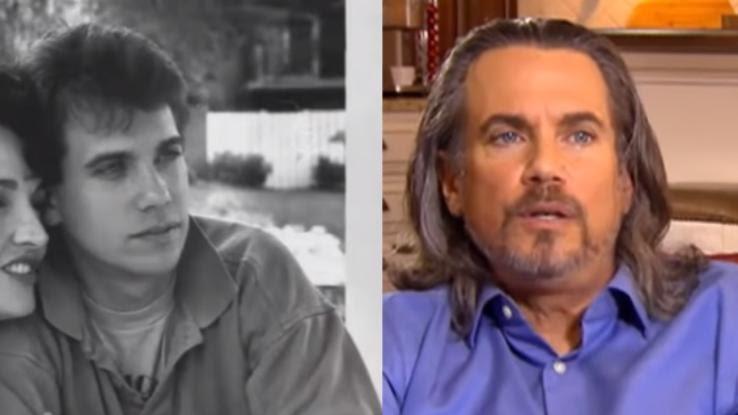 He became a teen idol in no time with roles in coming-of-age films like Jeremy and Jory. As an adult, Benson achieved success as a voice actor, most notably voicing the monstrous-yet-lovable Beast from Disney's animated 1991 film Beauty and the Beast. He even kind of looked like a Disney prince back in the day!
Scott Baio
Scott Baio is one of the most recognizable actors from the 1970s, and that probably played a part in his continued success. He made his film debut at age 16 in Bugsy Malone, working alongside fellow child actor Jodie Foster.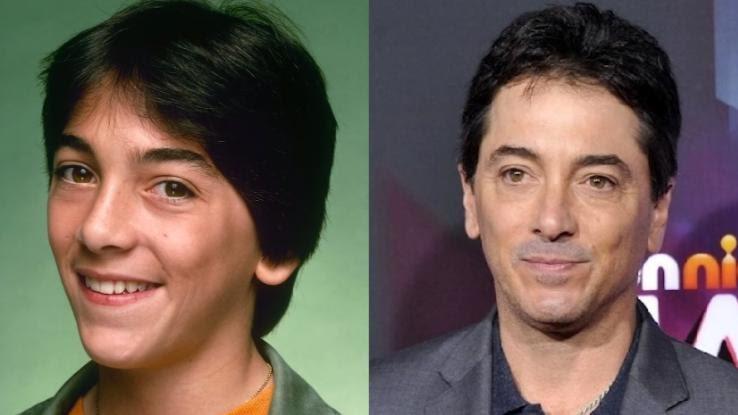 His big break came a year later when he was cast as Chachi Arcola in Happy Days. His character was so popular that he reprised the role in the short-lived 1980's sitcom Joanie Loves Chachi. Since then, he has starred in countless shows and movies, including Charles in Charge and Nickelodeon's See Dad Run.
Johnny Whitaker
Johnny Whitaker had a face that could sell things, even at the age of three. From toy commercials to a spot on General Hospital at age six, this kid started his climb to stardom before he even finished kindergarten. By age seven, he was playing Jonathan Joshua "Jody" Patterson Davis on Family Affair, a role that lasted until 1971.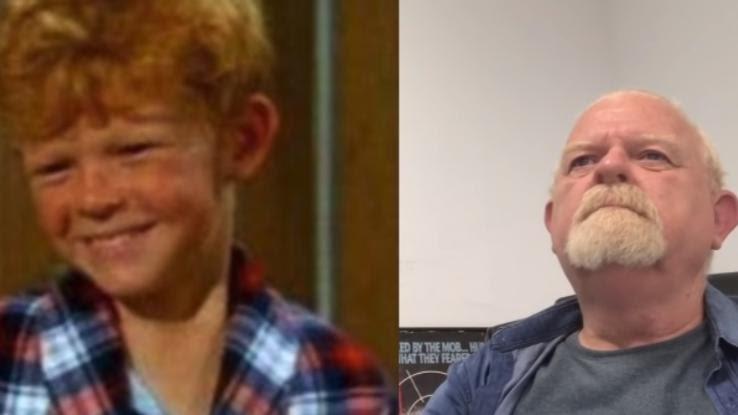 At age 14, he starred in the musical film Tom Sawyer, but his personal struggle with alcoholism and drug addiction prevented him from landing very many additional roles after that. Today, he is a drug counselor with a solid message for child actors: Don't do drugs.
Marie Osmond
The other half of Donny & Marie is, of course, Marie Osmond. Born into the showbiz-loving Osmond family, Marie hardly had any other options than to become a famous singer and performer. She sang with her musical brothers for the first time on television when she was just four years old.
Although she resisted going into entertainment as a career, by age 17, she relented and agreed to star with her brother on the famous variety show Donny & Marie. Recently, she joined the panel of The Talk in 2019.
Linda Blair
Linda Blair started her career at age five as a child model. She appeared in Macy's and Sears catalogs across the country before appearing in nearly a hundred commercials. However, it wasn't until 1973, when she was 13, that she became a household name.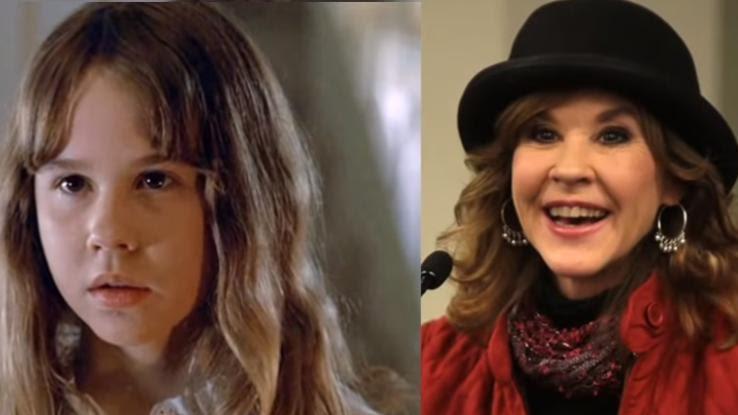 The Exorcist and the possessed Regan MacNeil terrified audiences everywhere and prompted them to question how a young girl could create such horrific scenes. Blair branched out from the notable role by starring as a sex symbol in the 1979 film Roller Boogie. She continues to act to this day but has never been a huge star.
Tatum O'Neal
Tatum O'Neal is still the youngest person to win a competitive Academy Award. At age 10, she bested the Hollywood elite with her performance as Addie Loggins in Paper Moon. Where do you go when you've won that much prestige at such a young age? For O'Neal, the only answer was the lighter side of acting.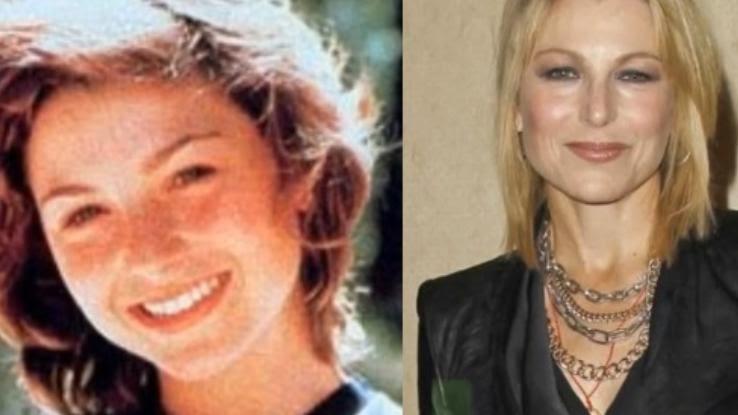 She never acted in a critically-acclaimed film after 1974, but she did land roles in movies like The Bad News Bears that had wider audience appeal. She has also had guest spots on Sex and the City, Rescue Me and Law & Order: Criminal Intent. She is still acting on an occasional basis today.
David Cassidy
Many teenage girls had their hearts stolen by The Partridge Family's David Cassidy. Although the young man looked about 15 or 16 when the musically-inclined show began, he was already about 20 years old.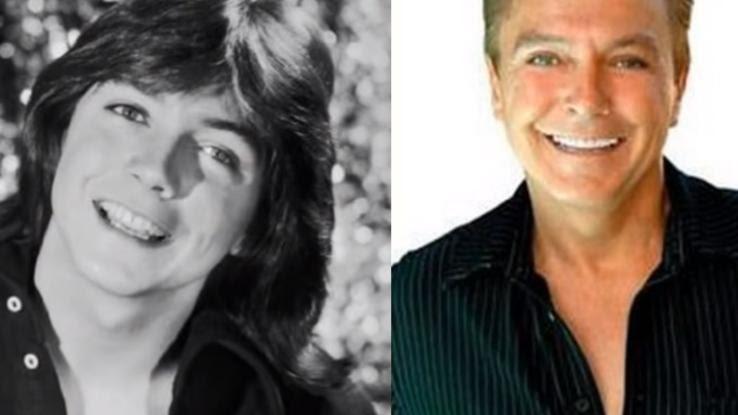 His role as Keith Partridge wasn't his first leap into acting. In 1969, the roguishly youthful Cassidy landed roles on Marcus Welby, M.D., Adam-12, Medical Center and Bonanza. Unfortunately, like many child actors that came before him and after him, Cassidy developed addictions to alcohol and drugs. He passed away from liver failure in 2017.
Erin Murphy
Erin Murphy got her start on television before she was even fully potty trained. She was only two years old when she was cast as Tabitha Stephens on the magical sitcom Bewitched. She was nearly 10 when the show ended, leaving her open to pursue many more roles.
She went on to make a few appearances in Lassie, and she starred in a large number of commercials, but she shied away from the spotlight otherwise. In 2006, she appeared on the NBC game show Identity. More recently, she competed on 2010's RuPaul's Drag U.
Kathy Coleman
At age 13, Kathy Coleman got her first taste of Hollywood stardom when she landed the role of Holly Marshall in the adventure show Land of the Lost. The show only lasted for two years, but it made a lasting impression on the public and pop culture. Unfortunately, Coleman didn't secure many roles after that one.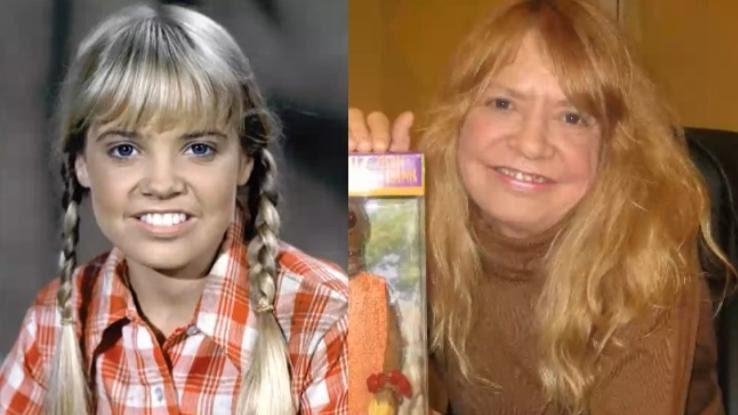 She has written and published both an autobiography and a memoir, both focusing on her experiences in television as well as her tumultuous personal life. In 2009, her cameo appearance in the Land of the Lost remake was cut entirely from the film.
Kristy McNichol
Kristy McNichol had a huge advantage over other child stars of the time — her family was friends with Desi Arnaz. Not only did she earn a few spots in commercials, but she also appeared in Starsky & Hutch, The Bionic Woman, The Love Boat and Love, American Style — all before age 10!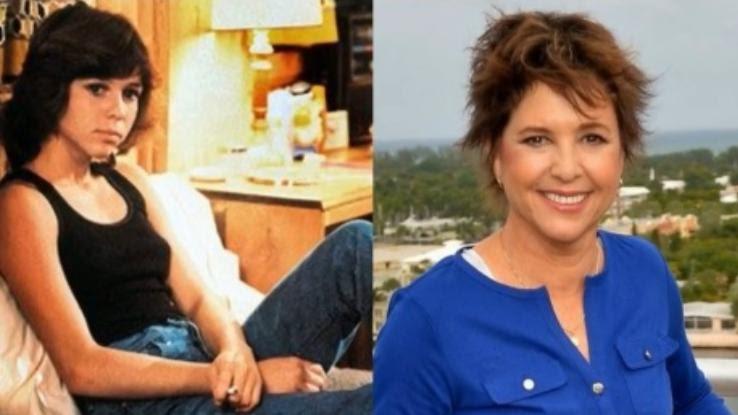 She earned two Emmy awards for her portrayal of Letitia "Buddy" Lawrence in Family and quickly became one of the most beloved young actresses of her day. Her acting career came to a slow stop by the 1990s, allowing McNichol to focus on her charity work.
Helen Hunt
Like Jodie Foster, Helen Hunt became famous at a young age and stayed that way for her entire life. It probably helped that both of her parents were involved in photography, cinematography and acting. In 1973, at age 10, she played a character named Sarah in Pioneer Woman. It was her first real role.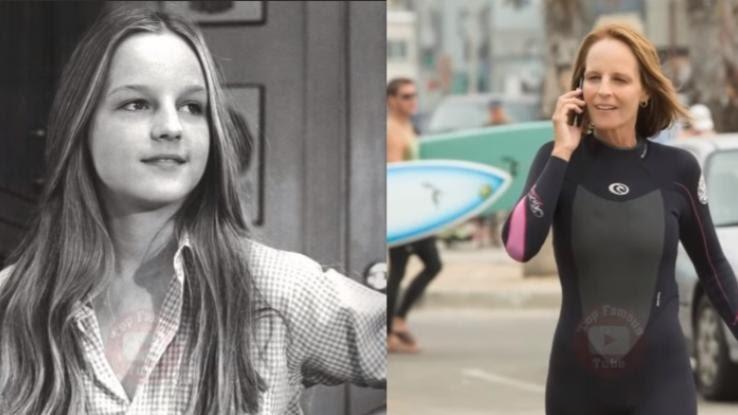 She went on to play Helga in The Swiss Family Robinson television adaptation. Although her face and her name were familiar to audiences throughout the 1970s, Hunt didn't become outrageously famous until the 1990s with her starring role in the TV sitcom Mad About You.
Clint Howard
Most people probably know Clint Howard from his roles in various comedies, including The Waterboy, the Austin Powers movies and Little Nicky, but this child actor's filmography extends way beyond those more recent hits. It started back in 1962 when he was only two years old. Apparently, being Ron Howard's little brother came with some advantages.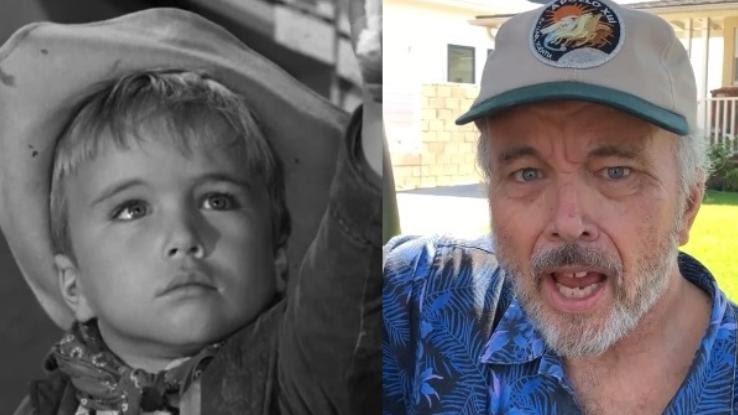 Clint Howard has appeared in at least 82 films and about the same number of television shows. It doesn't seem like he plans to quit the acting game any time soon, although he does enjoy making snow globes in his free time.