How Were the Niagara Falls Formed?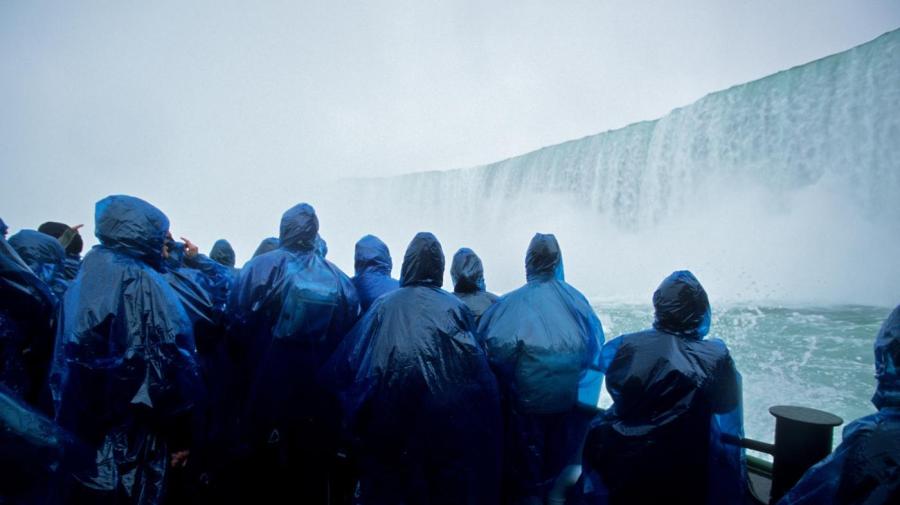 Niagara Falls was formed by melting ice that drained down the Niagara River at the end of the Ice Age and dropped off a cliff called the Niagara Escarpment. Constant refreezing and thawing of the Niagara River continues to have an effect on the falls, moving them slowly upstream due to erosion.
Niagara Falls is young, having formed about 12,000 years ago. The first European to document viewing the falls was the French priest Father Louis Hennepin in 1678. The Niagara Falls became a popular destination in the 1800s after the railroad opened up travel to the area.
According to Niagara Falls State Park, about 3,160 tons of water flow over the falls each second, hitting the base of the falls with 280 tons of force at the American and Bridal Veil Falls and 2,509 tons of force at the Horseshoe Falls. The power of the falls creates the potential for industry. Attempts to harness hydroelectric power began as early as 1895 with the opening of the world's first large-scale hydroelectric generating station. The first commercial use of the alternating current occurred from Niagara Falls in 1896. Hydroelectricity continues to be one of Niagara Falls' most important products. The falls are capable of producing over 4 million kilowatts of electricity.