What Are Some Physical Features of North Carolina?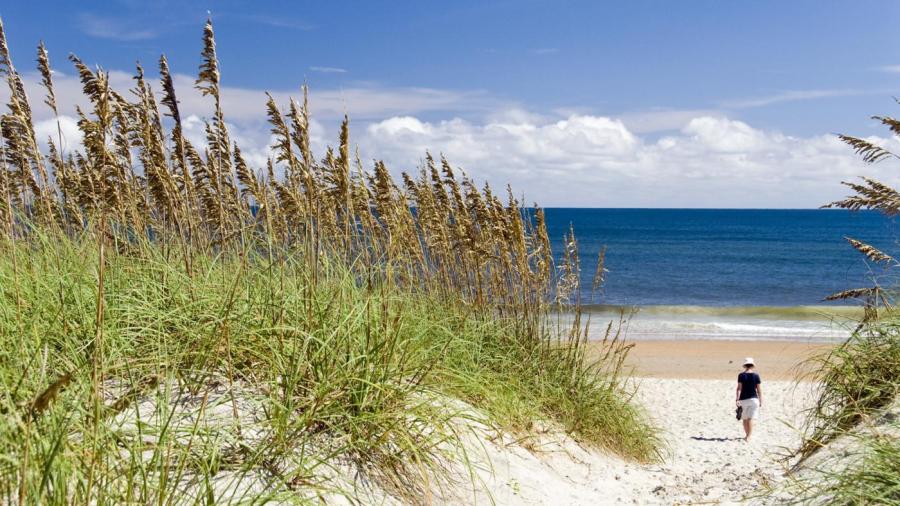 The physical features of North Carolina include mountains, beaches and rolling foothills. There are also islands referred to as the barrier islands on the Outer Banks. These islands are called Cape Fear, Cape Lookout and Cape Hatteras.
The Blue Ridge Mountains are in the western portion of North Carolina and are a part of the Appalachian Mountains. This area boasts the highest mountain elevation east of the Mississippi River. The name of this mountain is Mount Mitchell, and it sports an elevation of 6,684 feet.
The Piedmont section of North Carolina is full of rolling foothills leading up to the mountainous region of the state. There are some flatter valleys in this area, but some of the hills have an altitude of 300 feet to 1500 feet. The Piedmont is not at the very bottom of the mountains, but it can be somewhat flat in places. The area was given the French name "piedmont" because it is at the foot of the mountain, despite being at a higher elevation.
Along the coast of North Carolina, there are many beaches, sand dunes and cliffs. Many rocks can be seen sticking out of the water on the way to the barrier islands.