What Are the Carry-on Luggage Rules for JetBlue Airlines?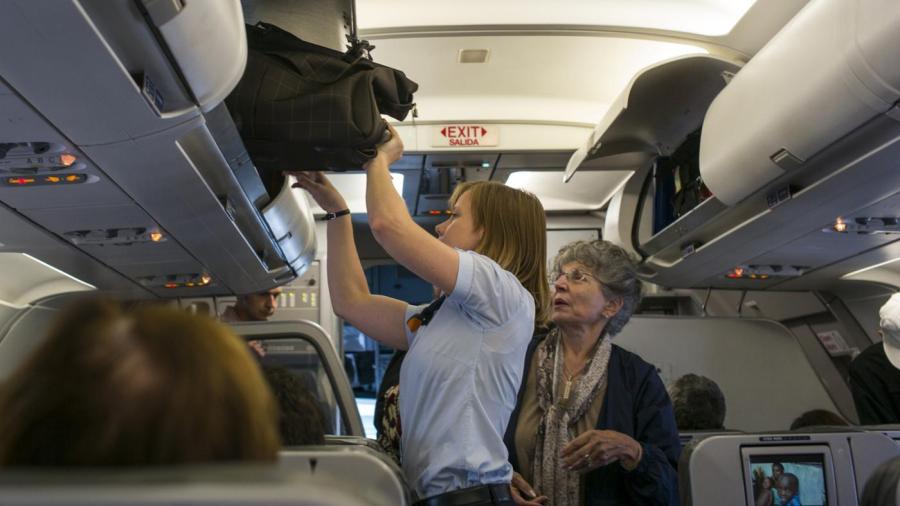 JetBlue Airlines allows passengers to bring on one carry-on bag that fits either under the seat in front of them or in the overhead bin. It also allows one personal item, such as a briefcase, purse or small backpack.
To fit under the seat on an Airbus A321, a bag cannot measure over 17 inches long by 13 inches wide by 11 inches high. For an Airbus A320, the maximum dimensions are 18 inches long by 15 inches wide by 8 inches high. For a bag to fit in the overhead bin on all JetBlue's aircraft, the bag cannot be larger than 24 inches long by 16 inches wide by 10 inches high. The airline gate checks bags that cannot fit into the allotted space. Passengers' carry-on luggage cannot contain any prohibited items per the TSA, including box cutters, scissors, ammunition, baseball bats or lighter fluid.
JetBlue Airlines allows passengers one free checked bag as long as it's no larger than 50 pounds and the sum of the length, width and height of the bag is below 62 inches overall. Passengers pay extra fees for overweight or oversized bags. The fees vary depending on the weight of the bag. Passengers who check additional bags pay $50 for the first additional bag and $100 for the second bag. Passengers must check their baggage at least 30 minutes before domestic flights and 60 minutes before international flights.