What Is Amsterdam Famous For?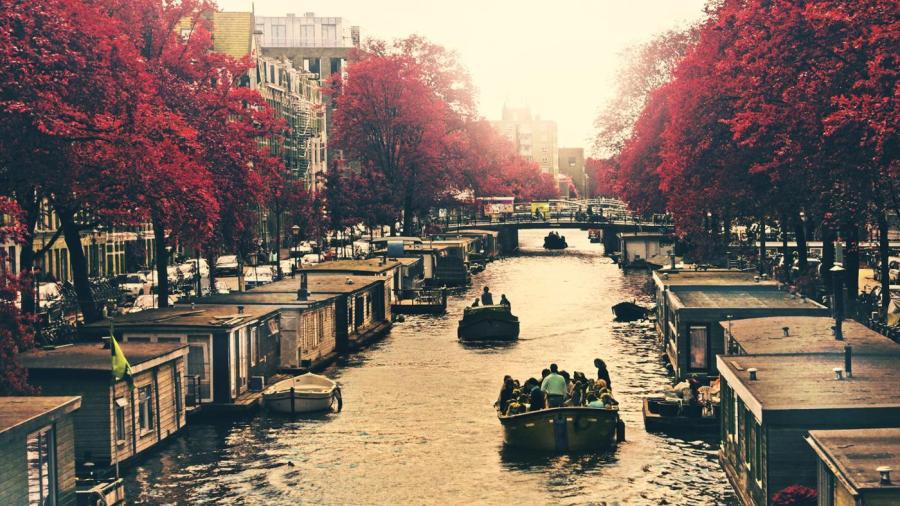 Amsterdam is famous for its sizable system of canals, its Red Light District and its marijuana-dispensing coffee shops. Amsterdam is known as a tolerant, progressive city with a diverse culture and an active nightlife.
Amsterdam is one of the most watery cities in the world, with a quarter of its surface area taken up by canals and harbors. The city's 65 miles of canals offer both a legitimate mode of transportation and a source of recreation, with more than 15,000 pleasure boats registered in the city. The city's thriving waterways are also dotted with canal-side terraces and houseboats.
Amsterdam's legendary Red Light district emphasizes the erotic, from brothels to museums to sex shops. The city's undeniably liberal attitude is on full display in this historic district, where prostitution is legal and sex takes center stage. Thought it's quiet during the day, the district comes to life at night, populated by a diverse array of local businesses, women displaying their wares and groups of tourists wandering the streets.
Amsterdam's coffee shops have been an important part of the city's culture since the 1970s, when the Dutch government's distinction between hard and soft drugs legalized the sale and consumption of small amounts of marijuana at these establishments. Most Amsterdam coffee shops offer a relaxed atmosphere, and many of them are paired with bars or pubs.