What 14 Countries Border China?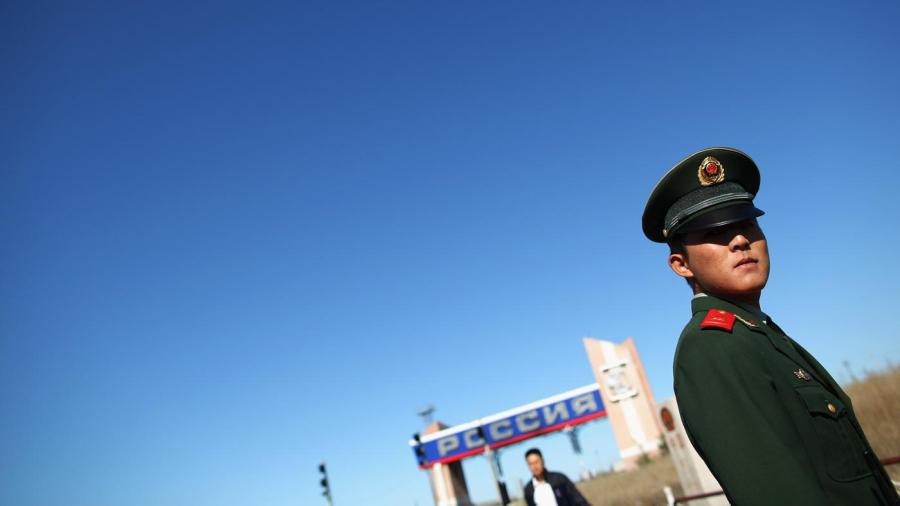 The 14 countries that border China are Russia, India, Kazakhstan, Mongolia, Pakistan, Myanmar, Afghanistan, Vietnam, Laos, Kyrgyzstan, Nepal, Tajikistan, North Korea and Bhutan. China's borders include land in East Asia, Southeast Asia, South Asia, Central Asia, Inner Asia and Northeast Asia.
Mongolia is located due north of China, while Kazakhstan and Kyrgyzstan lie to the northwest. Tajikistan is located to the west of China. The countries of Pakistan, Nepal and India lie to China's southwest across the Himalayan mountain range. The countries to the south are Bhutan, Myanamar, which is also known as Burma, Laos and Vietnam. North Korea is located to the northeast of the Chinese capital of Beijing.
In addition to the 14 countries that border the Chinese mainland, China also has maritime borders with the countries of South Korea, Japan, Vietnam, the Philippines and Taiwan. South Korea sits across the Yellow Sea from China, while Japan is located across the East China Sea. The Philippines is across the South China Sea. Taiwan borders both the East and South China Seas.
China borders more countries than any other country except Russia. China is currently involved in land and sea border disputes with a number of its neighbors, including Malaysia, the Philippines, Vietnam and Brunei.