What is the BambooHR System?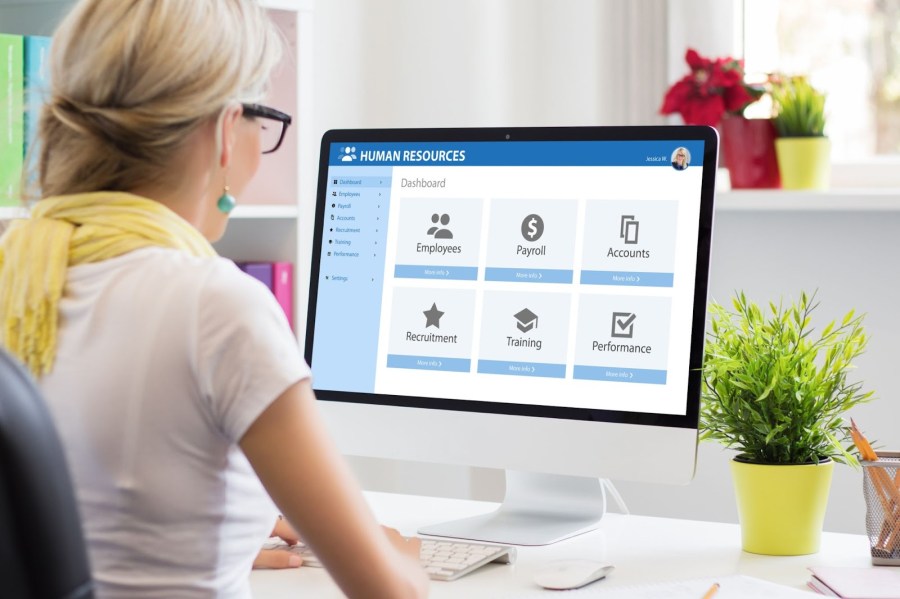 BambooHR system is the leading all-in-one human resource (HR) software designed for small-to-medium businesses. The cloud-based solution is integrated with multiple advanced features that streamline HR activities, including collecting data, hiring, onboarding, payroll, and workforce management.
What does it do?
The BambooHR system makes centralizing all employee information possible, generating easy to manage employee data. It is a simple and easy-to-use system that comes with built-in reporting and editing tools. A key feature of the software is the applicant tracking system, making it possible to track hiring assessments, notify candidates at every stage of the recruitment process, and collaborate with others during hiring. The system is also useful in tracking work hours, time-off requests, and paid time off for accurate payroll management.
Who can use it?
As an all-in-one HR solution, BambooHR can handle or assist in recruitment, employee training and development, compensation and benefits, employee relations, performance management, HR planning, and more. Anyone from the HR managers, to recruitment teams, to general managers can use and benefit from it.
How Much Does BambooHR Cost?
The BambooHR system's pricing depends on many factors, and the best way to know what it will cost your business is to get a free quote. Pricing starts at $99 a month for up to 12 employees. If you'd like to add additional employees and features beyond what is offered in the basic package, the price will go up from there. The system is also offered on a free trial basis, so you can test it out to see if it meets your needs.
Does BambooHR Do Payroll?
Payroll management is one of BambooHRs many features. BambooHR simplifies and accelerates the payroll process. It makes running payroll easy, quick, and stress-free by eliminating double entry and providing you with superior customer support. It also offers comprehensive payroll reporting and full-service tax filing. So, you no longer have to worry about the frustrating challenges of payroll management.
In addition, the system recognizes that you may need to pay individuals or organizations that you have contracted temporarily. So, whether you've hired an auto mechanic, lawyer, graphic designer, web developer, or other independent contractors, BambooHR can handle their payments.
How Does BambooHR Compare to Other HR Software?
BambooHR has an overall rating of 4.6 out of 5, making it a solid choice for anyone looking for an HR solution for their small to medium business. It packs 124 features of typical HR softwares into one and makes these features even more efficient. The 4.6 overall rating is broken down into different categories as follows:
Ease of use: 4.5/5
Customer support: 4.5/5
Value for money: 4.6/5
Functionality: 4.6/5
The system's closest alternatives include Indeed, QuickBooks Time, Replicon, Workday HCM, Gusto, Freshteam, and Clear Company. Although these solutions are as highly rated, they are not as comprehensive and efficient as BambooHR.
How To Cancel BambooHR?
The company offers you an option to cancel your subscription at any time. You can do this by clicking "Cancel BambooHR Account" under the gear icon on the Billing tab in Settings, and it's done.