What Are the Qualifications of a Bank Manager?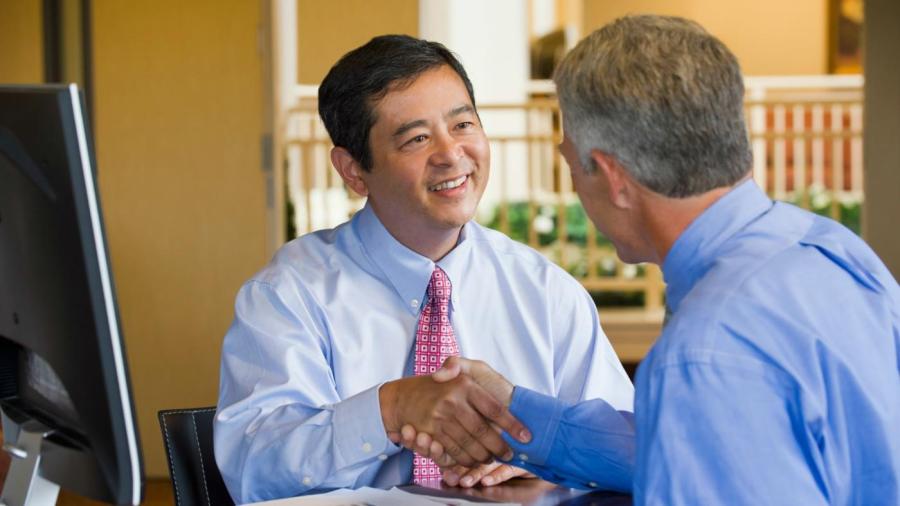 Bank managers have different requirements and qualifications. A degree qualification, such as a business, finance, economic, management or marketing degree, is needed to enter a management trainee scheme. The skills, interests and qualities generally necessary to become a bank manager include management experience, strong communication, people management skills, business skills and decision-making skills.
Commercial banks provide different banking services, such as institutional banking, corporate banking, wholesale banking and retail consumer banking. To qualify as a bank manager, candidates require good problem-solving skills, marketing knowledge, sales expertise, IT skills, business focus, honesty and integrity. They need to have the ability to manage, lead and motivate personnel. A comprehensive understanding of the legal aspects of banking and financial product regulations is also valuable. Bank managers are willing and dedicated to work in a corporate structure, and they are experienced in branch operations. Typically, they are chosen and promoted from a banking customer service role after undergoing in-house management training. They have an excellent track record in achieving sales targets, and they receive plenty of supervisory training. Licensure and/or certification also improve career opportunities. Earning a professional credential confirms a candidate's knowledge and expertise in certain fields. A minimum of five years of experience in financial services is often needed to qualify as a bank manager. Other requirements include technical skills, computer skills and strong accounting skills.