What Places Hire 15-Year-Olds?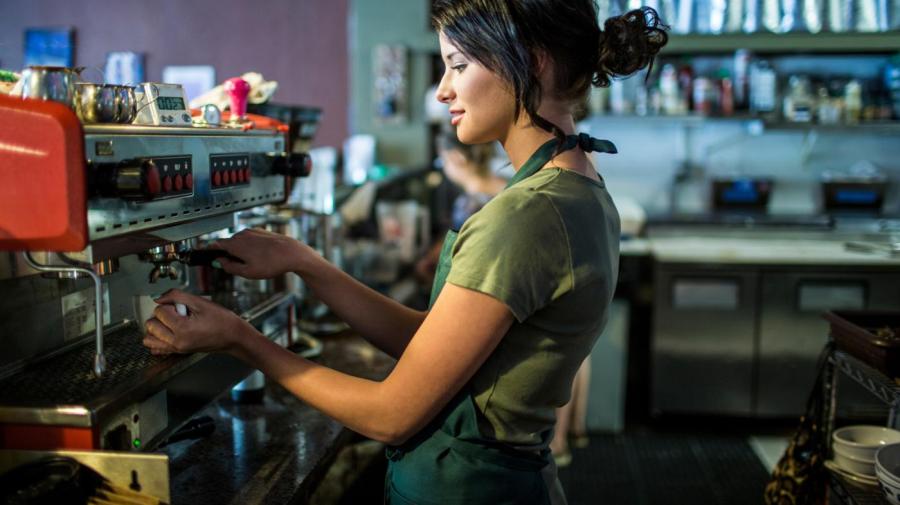 Part-time and seasonal positions at restaurants, retail stores, amusement parks and water parks are potential places for 15-year-olds to find employment. Employment opportunities for 15-year-olds are limited, because federal law restricts the types of jobs and number of hours they can work.
Teenagers who are 15 often find part-time employment in restaurants, general stores and family-owned establishments during the school year. During this part of the year, federal law as of 2015 mandates that 15-year-olds can only work three hours a day and no more than 18 hours a week; additionally, they cannot work later than 7 p.m. These rules are designed to discourage 15-year-olds from working a job rather than focusing on their studies and schooling, but a teenager still might be able to work a few hours a night at a local café or restaurant, particularly in a position with low responsibility and expectations.
These limitations become a bit more flexible during the summer session, when working hours increase to the more conventional eight hours a day, 40 hours a week; 15-year-olds may work until 9 p.m. during the summer. During summer vacation, many 15-year-olds find their first job opportunities as lifeguards or concessions clerks at community pools and recreation centers.