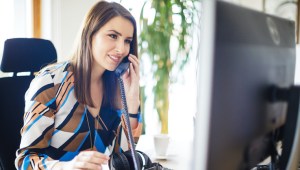 What Is the Phone Number for the Human Resources Department of 88Sears?
The Sears human resources number is 1-888-887-3277 (1-888-88SEARS). If you need assistance with human resources-related questions or concerns you have about topics like payroll or employment benefits, you may be able to find answers in the 88Sears online portal. However, if you're unable to find an answer there or you're experiencing an issue you want to talk about with a real person, calling the 88Sears phone number may be an easier way to accomplish your task. Live telephone support is available in English or Spanish from Monday through Friday, but the specific hours for each of the department's divisions vary. You may also be able to access some automated services outside normal operating hours.
In addition to getting in touch with someone at the human resources support center, you can also reach several other human resources-adjacent divisions by calling the 88Sears number, depending on the option you select after dialing. These options allow you to get information about payroll, your benefits, your W-2, business expenses and the Associate Services Organization.