30 High Paying Jobs That Might Just Prompt a Career Change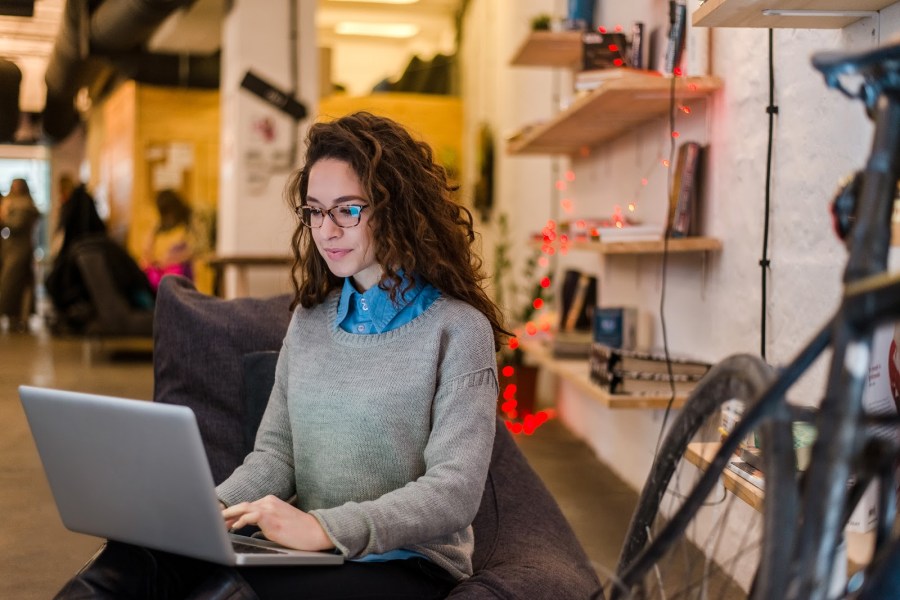 Ever wonder which industries currently have the hottest job markets? Recent years have seen a surge of high paying tech, medical and management roles. But what else is out there?
Data was collected from the Bureau of Labor Statistics, the Occupational Information Network and the U.S. Department of Labor to find out which high paying jobs are in demand now. Here are 30 of the highest paying jobs in the U.S.  
Anesthesiologist
With a mean annual wage of $267,000, the average anesthesiologist makes quite a comfortable living. However, the tradeoff is a high-stress job in which they can be on-call at odd hours for unexpected operations and emergencies. They work with doctors who need their patient sedated or "put under" for long-term surgical operations.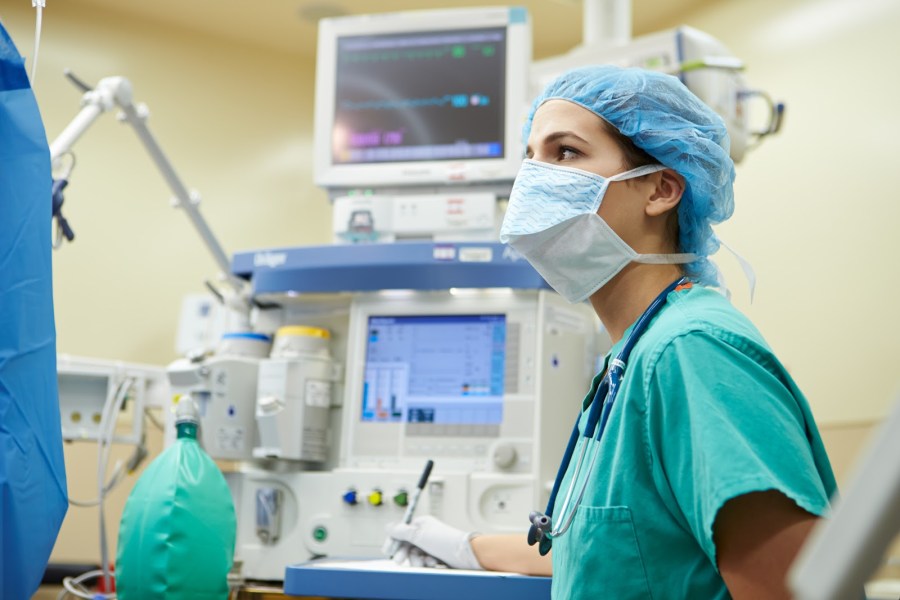 Many types of physicians depend on an anesthesiologist to keep their patients comfortable for the duration of the operation. Getting a job as an anesthesiologist requires a Bachelor's degree and an eight year minimum requirement of post-graduate work, including a residency. 
Surgeon
Physicians always rank high on the list of top-paying professions, as medicine is an evergreen career choice. Surgeons are highly educated and trained specialists who can treat a wide variety of maladies. On average, they earn $255,110 annually. Surgeons undergo four years of undergraduate study and four years at medical school before completing up to eight years of residency.
Surgeons train for almost two decades to learn how to remove tumors, transplant organs and perform other life-saving work. They know how to use surgical tools to act fast and save lives when minutes matter, which makes their expertise worth the cost. Among the best-paid surgeons are maxillofacial surgeons, who average $242,370 per year.
Orthodontist
The term orthodontist derives from the Greek words orthos and odon which means "to straighten teeth". Orthodontists earn an average salary of $229,380. Good news for orthodontists: the rate of people getting braces has doubled between 1982 and 2008. Currently, over four million Americans have braces – a good sign that the orthodontics field is booming.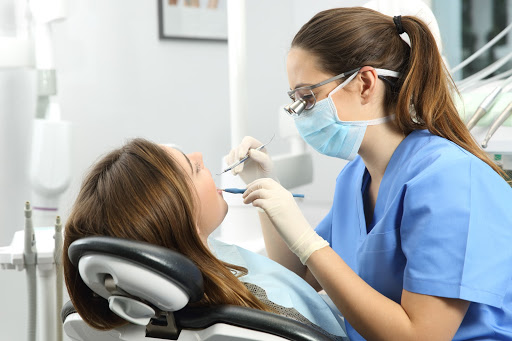 Many people are born with overbite and other jaw issues that can lead to pain and a lack of confidence. Correcting these issues requires a dental specialist who can diagnose and fix irregularities in the teeth and face. This requires specialized education and training. 
Psychiatrist
People often confuse the profession of psychiatry with psychology. However, psychiatrists, unlike their counterparts, can prescribe medication. They are highly trained medical doctors that specialize in the field of mental health. The mean wage for psychiatrists is a cool $220,380.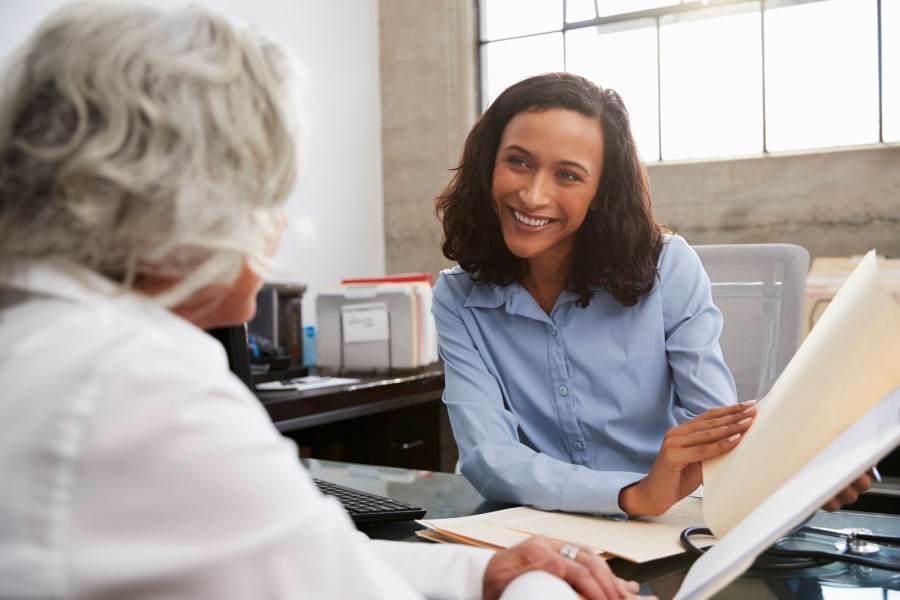 These doctors also focus on psychotherapy and behavioral intervention to help patients with their emotions. Medication combined with regular therapy can sometimes be the extra step a patient needs to reach total wellness. New mental health medications can help people live their best life, making psychiatrists extremely important in the field of mental health.
Pediatrician
If we included every type of physician on this list, doctors would overtake all 30 spots in a heartbeat. For that reason, here's a spotlight on one specialist you can find everywhere: the pediatrician. These doctors are valuable to parents and kids because they are able to diagnose childhood ailments and treat them. The average salary for a pediatrician is $187,540 per year.
Becoming a pediatrician requires a lot of schooling. You need an undergraduate degree, four years of medical school and an internship or residency that can last three to seven years. All this education allows pediatricians to properly diagnose patients, which is crucial when a majority of their patients don't have the vocabulary to express how they're feeling. 
Commercial Airline Pilot
If it takes 50 hours of practice and a grueling test at the DMV to legally drive a car, how much more does it take to become a commercial airline pilot? The FAA requires pilots to complete 1,500 hours in the air before becoming certified. This takes a lot of time, but the effort pays off! The average wage for a pilot is $169,560.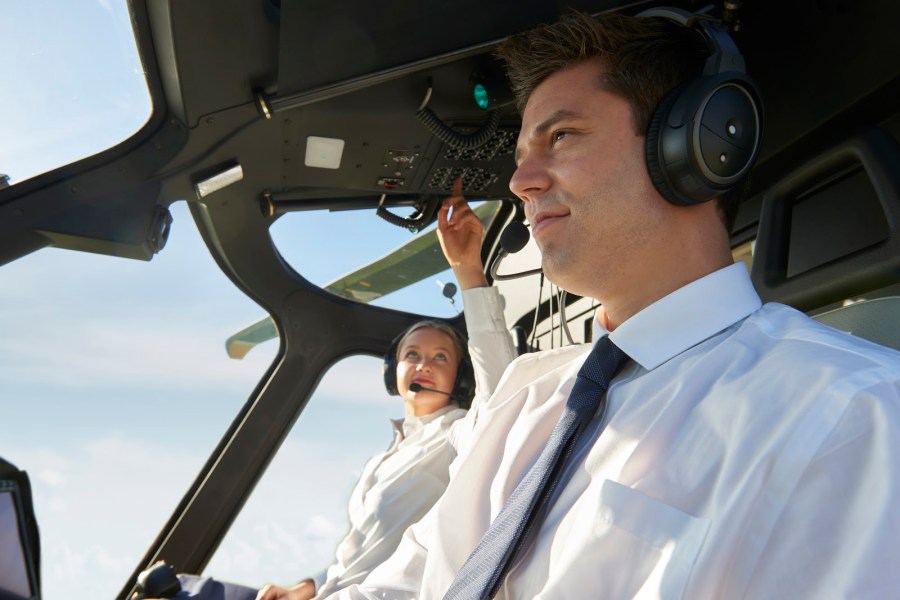 There are also different types of non-commercial pilots that work transporting cargo, putting out forest fires and transporting patients in emergencies. Though the yearly pay fluctuates for each specialty, the training that it takes to get a plane off the ground is comparable to that of a professional pilot. 
Petroleum Engineer
Engineering is a lucrative field that is vital to many industries. Petroleum engineers are experts at finding new ways to extract oil from under the Earth's surface. Since fossil fuels are harvested from finite sources, petroleum engineers must improve methods to reach oil in older wells. The mean annual wage for this profession for 2019 is $156,370.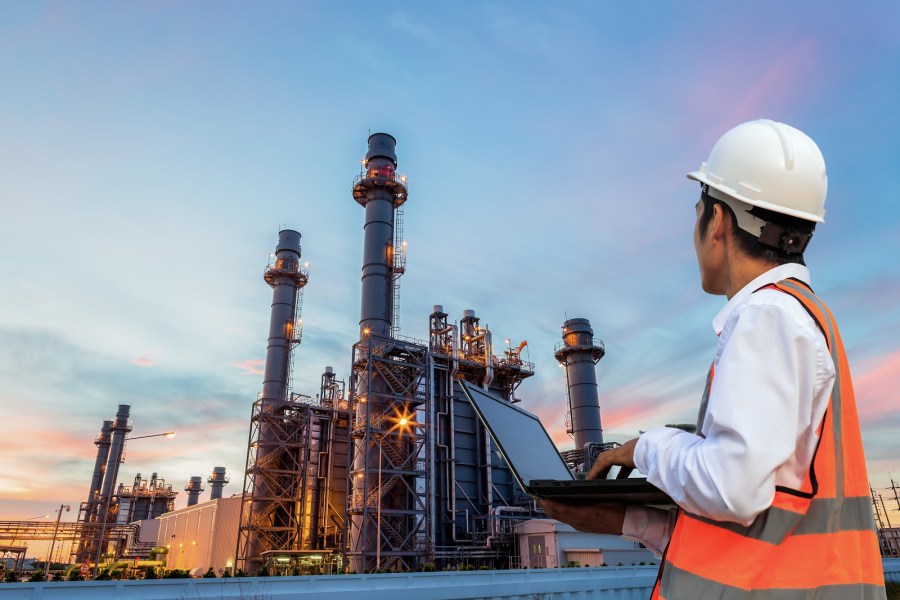 According to the Bureau of Labor Statistics, there is a projected 15 percent increase in the number of petroleum engineers by 2026. Best of all, getting an entry-level position in this profession requires only a Bachelor's degree. Entry-level positions typically offer a starting pay around $67,000.
Pharmacist
Medication plays a major role in modern medicine. While doctors prescribe medication to patients, it's up to the pharmacist to give out the correct doses and provide patients with valuable information about their prescription. The median annual salary for a pharmacist is $127,120.
In some instances, they also need to make compounded medicines, like turning an acid reflux medication into a liquid form. Pharmacists must also have a good knowledge of drug interactions in order to prevent harmful side effects. Mishaps can occur if patients see an urgent care physician rather than their regular doctor and are prescribed a medication that could have harmful effects when taken alongside their current prescriptions.
Enterprise Architect
An enterprise architect is a senior level technical architect. Unlike other architects, enterprise architects manage the technology within a business. Their main objective is to ensure that an organization's business strategy uses the right technology systems architecture to meet its goals. The mean annual salary for an enterprise architect is $115,944.
These professionals work tirelessly to keep the technology in line with their organization's policies and strategies. Though this career requires a BA in information technology, individuals with work experience in system architecture and members of the Association of Enterprise Architects are typically the best candidates for hire. 
Product Manager
Product managers are in charge of a product's vision, strategy, ideation and release. They answer the questions "why, when and what" about a product. This organizational role can involve marketing, leading teams and the assessment of potential profit and loss. The mean annual salary of a product manager is around $115,000.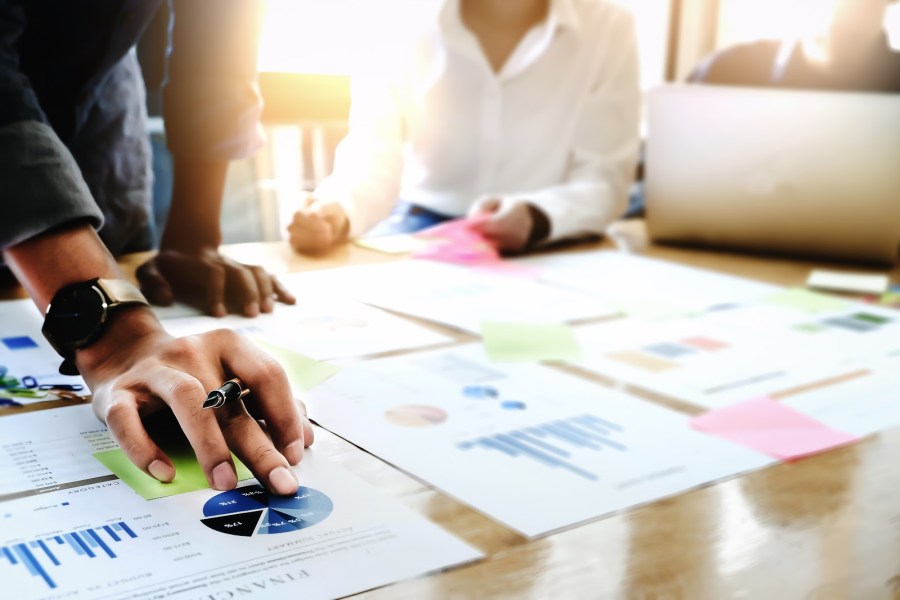 Product managers work in many different industries that require experts to make strategic decisions about their products. These pros have the time to check out the competition and make a unique vision for the product that speaks to their customers' values and needs. Both a strategic and creative role, a product manager crosses into the marketing, sales and engineering world.
Actuary
An actuary is essentially a math whiz who can help a company make the best financial decisions based on proven mathematical skills and statistical techniques. They use their training to calculate financial consequences of certain actions, and are essential in every organization where risk is part of their daily operations. The mean salary for this profession is $114, 850.
By law, insurance companies must have at least one actuary on staff to advise them on financial management strategies. Their education in math and financial theory enable insurance companies to maintain healthy finances. Entry into this field is competitive and requires a BA, a GPA higher than 3.2 and membership in the Society of Actuaries or the Casualty Actuarial Society.
Political Scientist
Politics make the world go round, and political scientists keep the wheels turning. These professionals have a mean salary of $112,030. By knowing about political trends and policies, these pros can properly advise governmental organizations about how their decisions affect the world around them.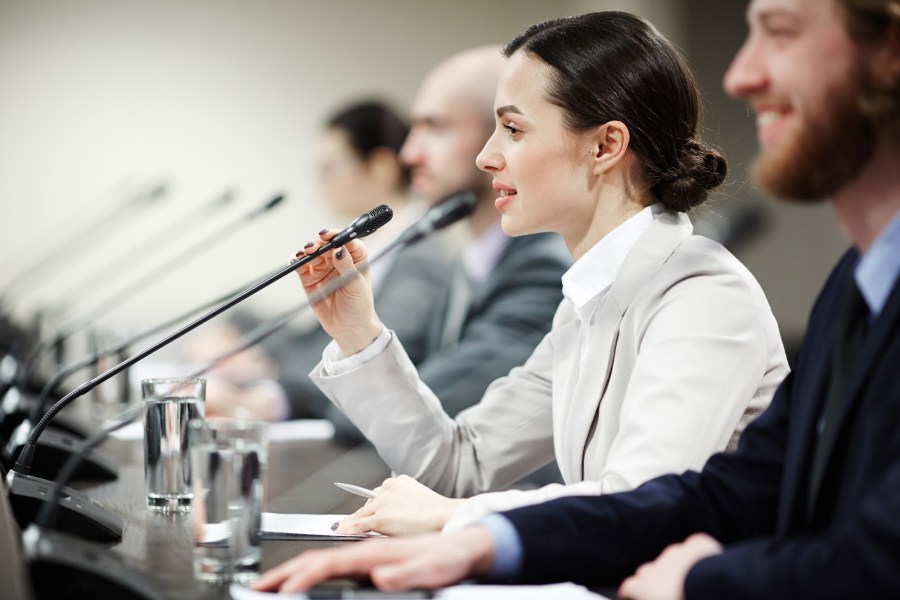 Political scientists require a Master's Degree, but a PhD makes for a more competitive job candidate. Organizations need these scholars to find out the effects a political policy would have on businesses and the economy. Political scientists can also use facts to predict political outcomes based on their knowledge of political history. 
Software Development Manager
Leadership positions are high on this list because organizations know to invest in top talent to keep their business running smoothly. Software development managers work in various industries and design apps, software and web services that benefit their organization. The mean annual salary for this career is $108,879.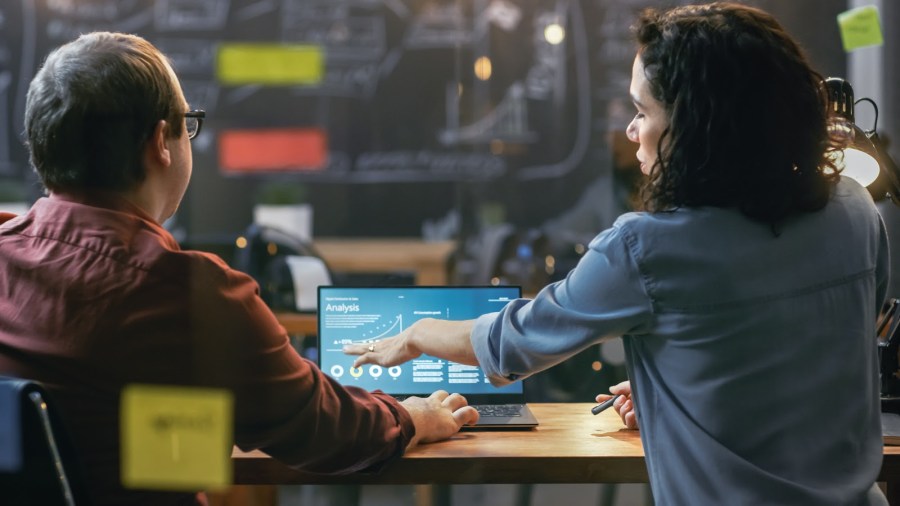 Senior managers depend on the feedback and leadership of a software development manager to reach their overarching goals. The projected growth rate for this career is 24 percent between 2006 to 2016, which makes it a lucrative field with plenty of opportunities in the future.
Nurse Practitioner
Nurse practitioners are filling a vital role in the booming medical sector as the nation experiences a stressful physician shortage. Nurse practitioners are nurses who also have the credentials to prescribe medication, diagnose conditions and administer treatment. The median annual salary of a nurse practitioner is $106, 962.
To become a nurse practitioner, one needs to complete a nursing education course and become a registered nurse (RN), or a four year Bachelor's degree in nursing (BSN). After either of these preliminary requirements are met, students will then need a special Master's degree called a Nurse Practitioner (NP) degree, which can take up to four years to acquire. 
Software Architect
The software architect profession started in the 1990s when more companies started using OOP or object oriented programming. A software architect is a high-level software developer who makes big decisions about software design, often dictating technical standards. The median annual salary for a software architect is $105,329.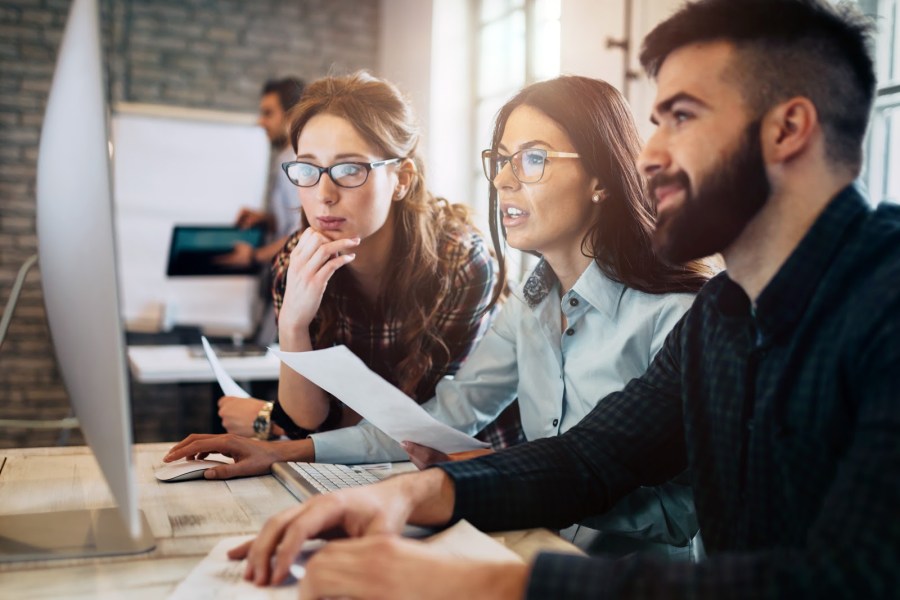 People who want to pursue this career need to obtain a Bachelor's in computer science, engineering, math or information systems. They need to be fully proficient in computer science theory and computer systems development. Opportunities for this career in the future are growing since the computer networking industry as a whole is steadily expanding.
Engineering Manager
Engineering managers are highly-trained leaders that direct other engineers in daily tasks. They hire staff, set budgets and goals, supervise other engineers, direct projects and research and nurture development within an organization. The median annual salary for an engineering manager is $105,260.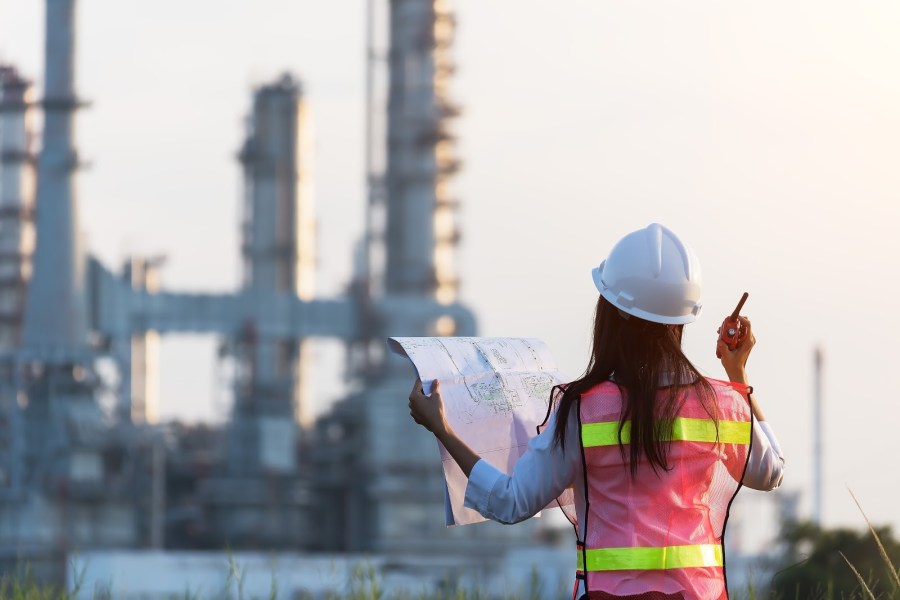 To become an engineering manager, you need to have a Bachelor's degree in engineering, a minimum GPA of 3.0, one to four years of practical field experience, a Master's degree in engineering management and secure the proper licensing according to your state's requirements.
More attractive candidates have additional certifications, such as a professional engineering (PE) license and certifications like the Engineering Manager Professional Certification (EMPC) from the The American Society for Engineering Management. 
Applications Development Manager
Applications development managers oversee the development of an organization's technology, web and mobile applications. This leader is also a technical liaison between internal and external partners. These individuals should have excellent analytical and problem-solving skills. The median annual salary for an applications development manager is $104,048.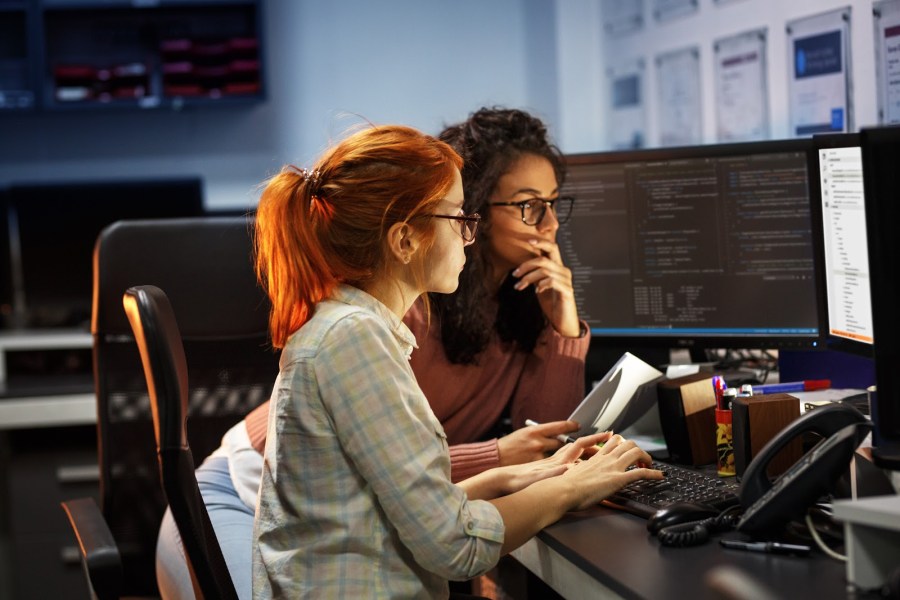 Every organization that requires a software infrastructure needs a qualified application development manager to ensure all customer-facing technologies are working properly. They are the ones that fix bugs, enhance apps and refine what the business's app offers its users. Qualified candidates for this career have a Bachelor's degree and work experience in a related field.
Plant Manager
Plant managers are also known as industrial production managers. These professionals oversee the daily operations of manufacturing and production plants. The median annual salary for a plant manager is $103,892, as these are the individuals who keep plant employees in line while making sure daily operations are organized.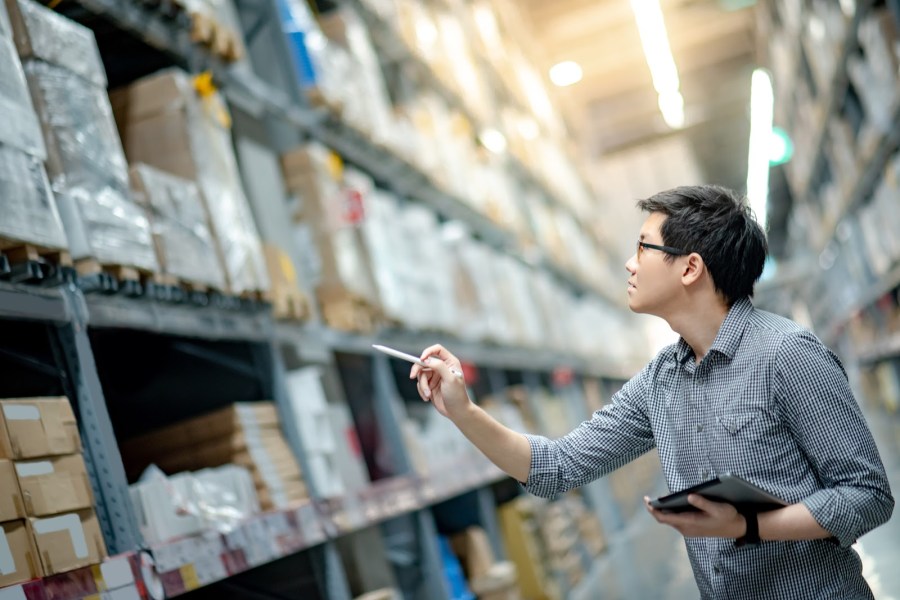 Plant managers are also involved with setting budgets and making financial decisions, like purchasing new machinery to optimize production rates. Many plant managers hold a Bachelor's degree, but there are others who have worked their way up in a company to become a manager through experience and certifications alone.
IT Program Manager
An IT program manager oversees the information technology systems used by their organization. The median annual salary for this position is $102,969. Team leaders and project managers refer to the IT program manager in order to stay on the same page with regards to the organization's goals.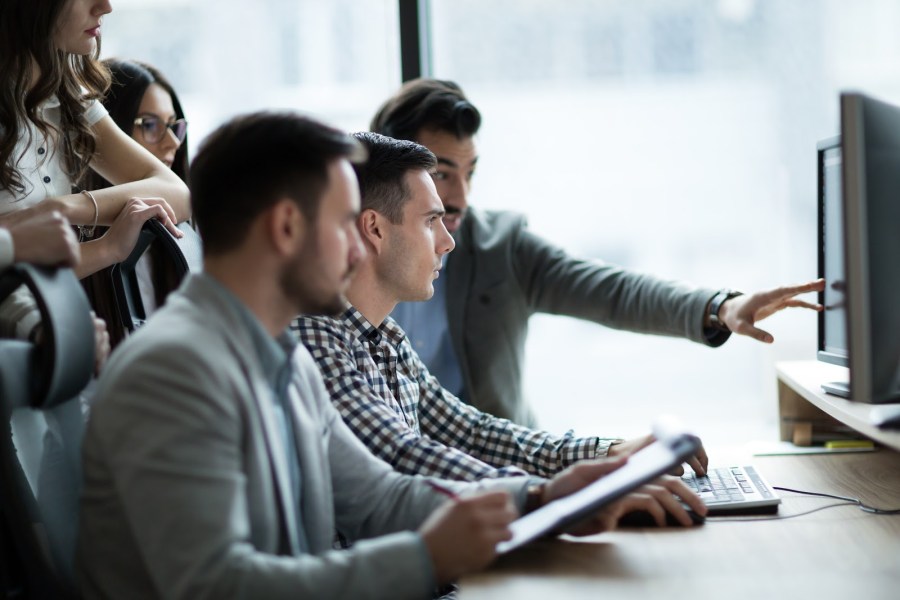 They work across different departments and often manage different vendors at once. They also work to keep all projects on budget and to ensure that best practices, such as documentation, are implemented. People in this field hold a Bachelor's degree in management information systems or computer science and an MBA in information technology management.
Solution Architect
A solution architect is an individual who determines the overarching vision for a particular product or project. They solve problems by determining which potential solution will most likely accomplish a project's purpose. The median annual salary for this career is $102,160.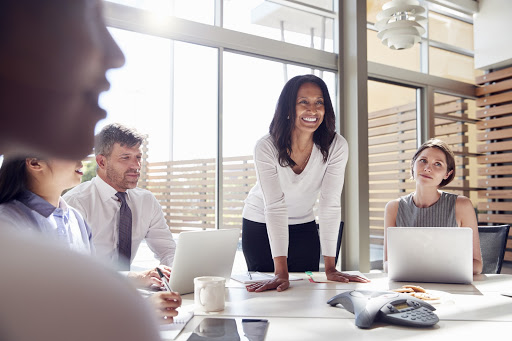 A solution architect makes sure a new system will fit with other parts of the business model. They must gain a deep understanding of the business' software systems to create a solution that works. Solution architects need a Bachelor's degree in computer science, but an MBA can increase the opportunities available solution architects.
Financial Planning Manager
Proper money management keeps a business healthy. Financial planning managers oversee all the monetary-related processes within an organization. They constantly monitor budgets, expenditures and disbursements. For all their efforts, the median annual salary for this career is $102,155.
This individual must be highly organized and great at staying on task. Financial planners typically hold a Bachelor's degree in a business or finance program, but can further improve their candidacy by completing an internship at a local firm to gain hands-on experience. 
Data Architect
Data architects don't deal with brick-and-mortar buildings, but instead build computer database systems. These pros work on a team to create, test and maintain a database – all based on the needs of the organization. They work with software designers and data engineers to ensure the databases work seamlessly, and have a median annual salary of $101,900.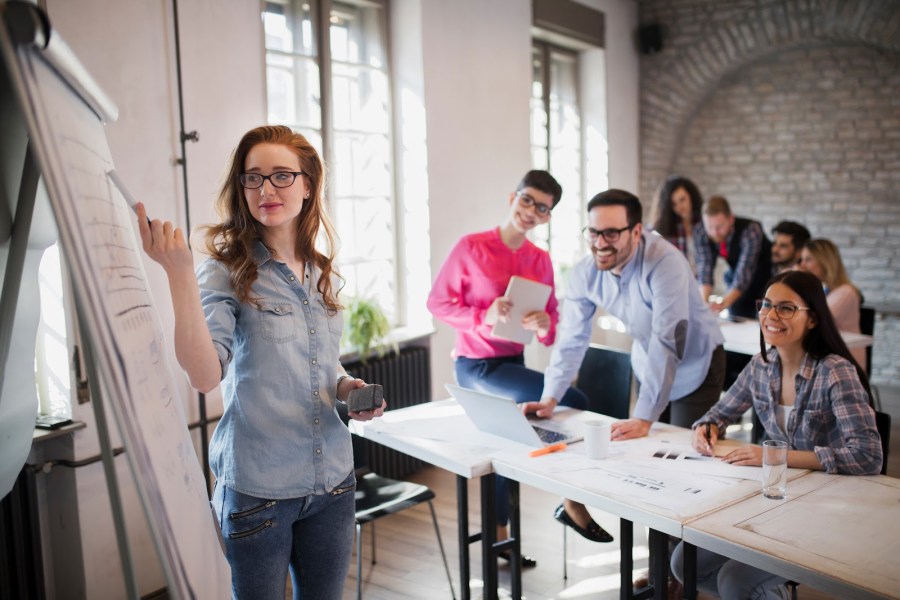 To become a data architect, you'll need a Bachelor's degree in computer science, as well as an internship to obtain real world experience. Professionals who are interested in senior positions in this career can become a CDMP (Certified Data Management Professional) or get a Master's degree in computer science.
Strategy Manager
This upper-level professional formulates and actuates goals for an organization. Strategy managers typically work with upper level management, such as executives and senior managers. They must be highly organized and able to multitask. They earn a median annual salary of $101,754.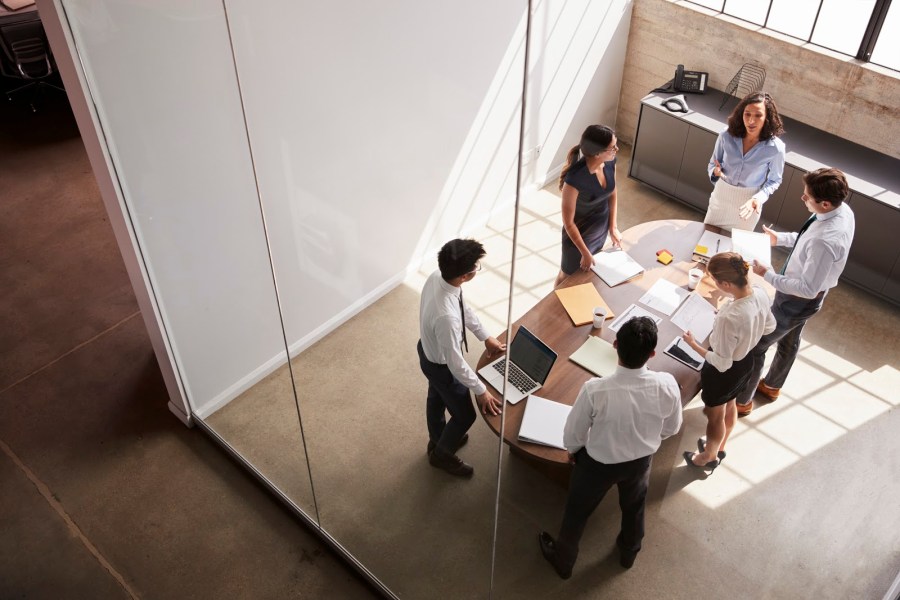 These individuals plan and direct an organization's long-term strategic goals, and point out the strengths and weaknesses within the organization based on analyzed data. Additionally, they work with other department heads to make sure goals are being implemented across the board. 
Systems Architect
A systems architect creates the architecture of a computer system composed of software and hardware. Systems architecture involves the development of programs that can input, store and analyze information. The median annual salary for a systems architect is $101,984.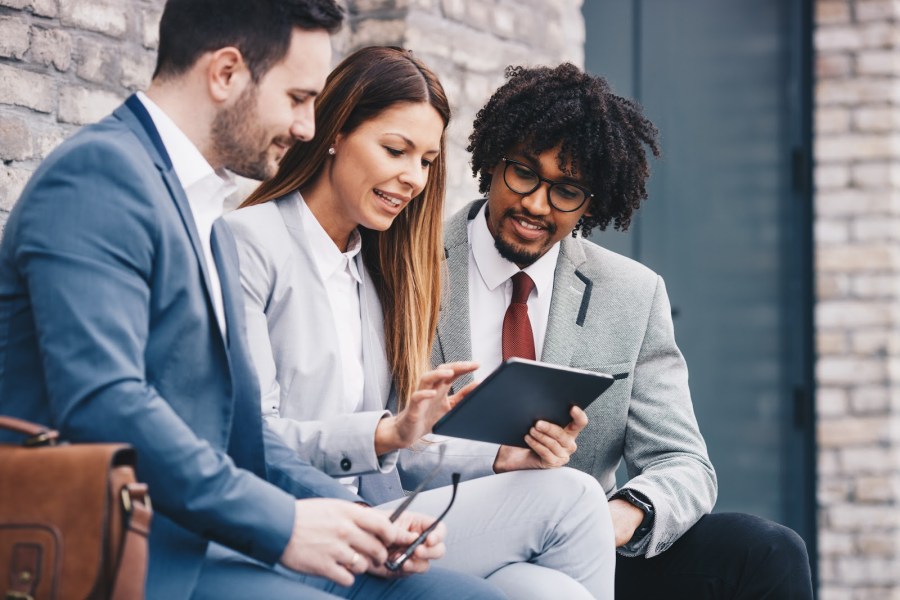 These individuals design a system's technical infrastructure using hardware and software. Building these systems requires extensive knowledge of system security, hardware, web portals, servers, and internet connections. Systems architects typically have a Bachelor's degree in computer science.
Scrum Master
A scrum master is someone who facilitates an agile development team. According to Cprime, agile software development "refers to a group of software development methodologies based on iterative development, where requirements and solutions evolve through collaboration." The median annual salary of a scrum master is $98,239.
The scrum master shows the team how to adapt to changes and self-organize in a short amount of time. This person is essentially a coach that keeps the agile development team on the same page. Scrum masters must take an in-person CSM course and pass the CSM exam.
Management Consultant
The main goal of a management consultant is to help clients improve their business by implementing organizational tactics. Management consultants work with all levels of a company's staff to help them understand existing problems and strategies that are ineffective.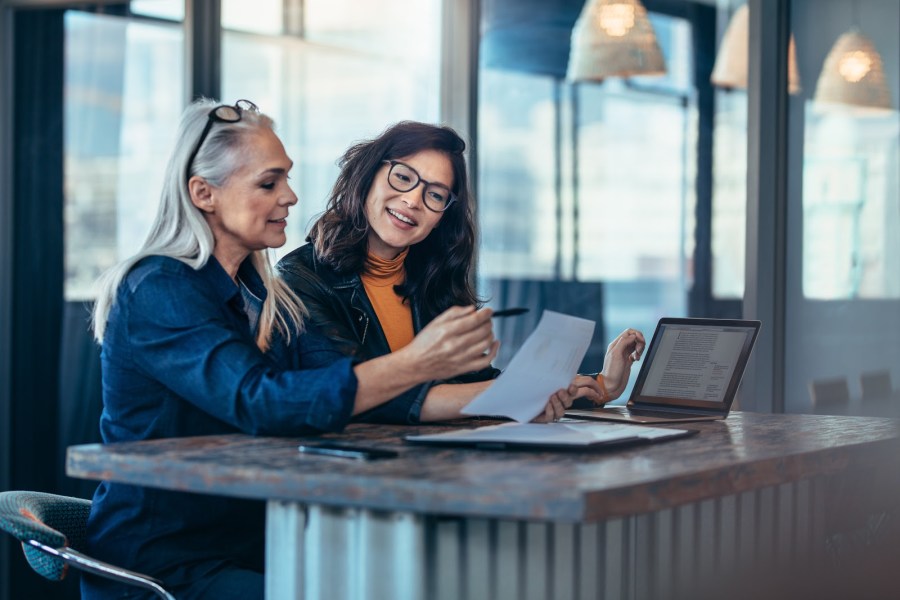 By solving problems, these professionals help businesses thrive. They earn an average of $105,461 and shouldn't be confused with strategy consultants. Management consultants are ultimately focused on the total operational health of the organization and its financial wellness.
Lawyer
It takes more than seven years of post-high school education and rigorous exams to become a practicing lawyer. These professionals use their knowledge of the law to help individuals in stressful situations like criminal cases, divorce, custody and other difficult legal issues. The median annual salary for this profession is $96,678.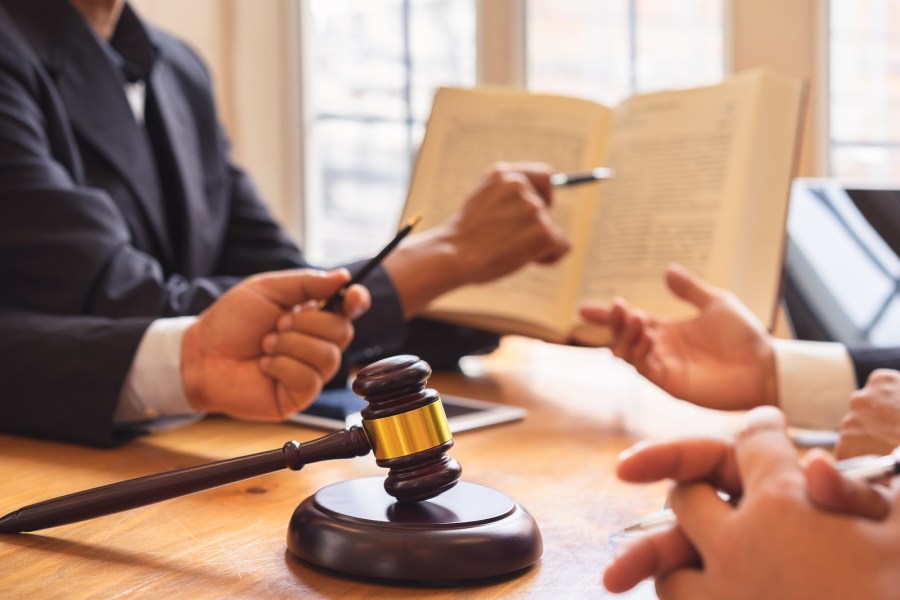 Lawyers also help people with wills, deeds, lawsuits, protective orders, appeals and more. Large corporations depend on the expertise of their counsel when drawing up business contracts. These professionals can work in-house at a company or belong to a firm.
Cloud Engineer
Storing information in the cloud has freed up plenty of space in mobile devices and made it easier than ever to recover important information. A cloud engineer is an IT pro in charge of an organization's cloud design, management and maintenance. computing.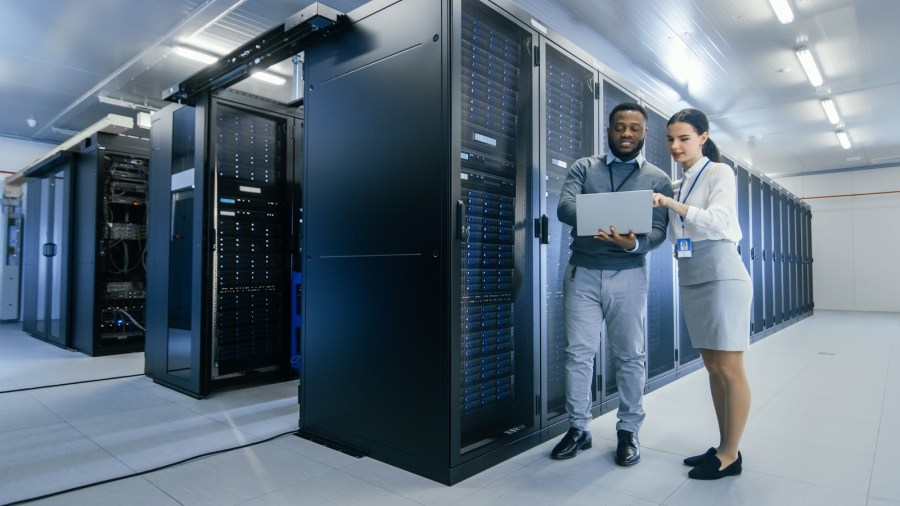 These individuals require a background in web design or building in the cloud. Cloud engineers keep your cloud secure by constantly monitoring its activity and always finding new ways to automate processes, with the goal of decreasing costs and facilitating the best user experience. The median annual salary for this career is $96,449.
Tax Manager
While the majority of citizens do their taxes once a year, small businesses and corporations have more complicated tax needs. A tax manager helps clients accurately file their state and federal taxes. They prepare the documents and paperwork to keep clients accountable for all their income and to report their expenses properly.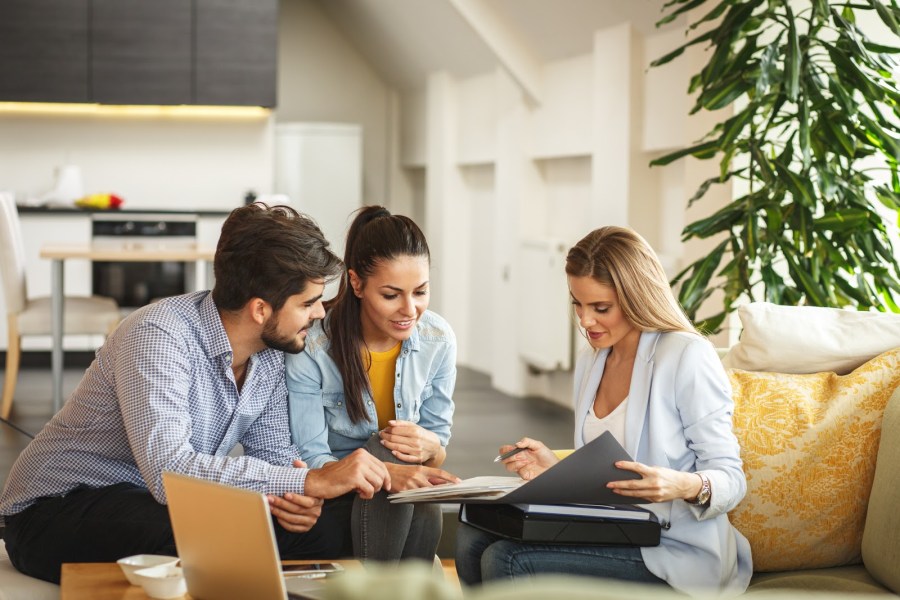 The median annual salary for a tax manager is $96,175. Busy corporations need a dedicated in-house tax manager for the sheer amount of financial activity that happens daily. Tax managers also work as independent consultants and have multiple clients. This career requires a Bachelor's in accounting, finance, business or economics, but a Master's degree is preferred. 
Data Scientist
The increasing complexity of technology and the world's growing dependence on it has created a new demand for experts in the field of data science. Data scientists are a new type of analytical data expert that use math and computer science to solve technological problems. Their mean annual salary is $96,116.
Data scientists often function as a bridge between the IT and business worlds. They collect data and recognize patterns to spot trends. They also use data-driven techniques to solve business-related problems. They know a ton of programming languages, as well, to enact their solutions and boost a business's operations.