Retail Apocalypse? A Look at Companies That Went Bankrupt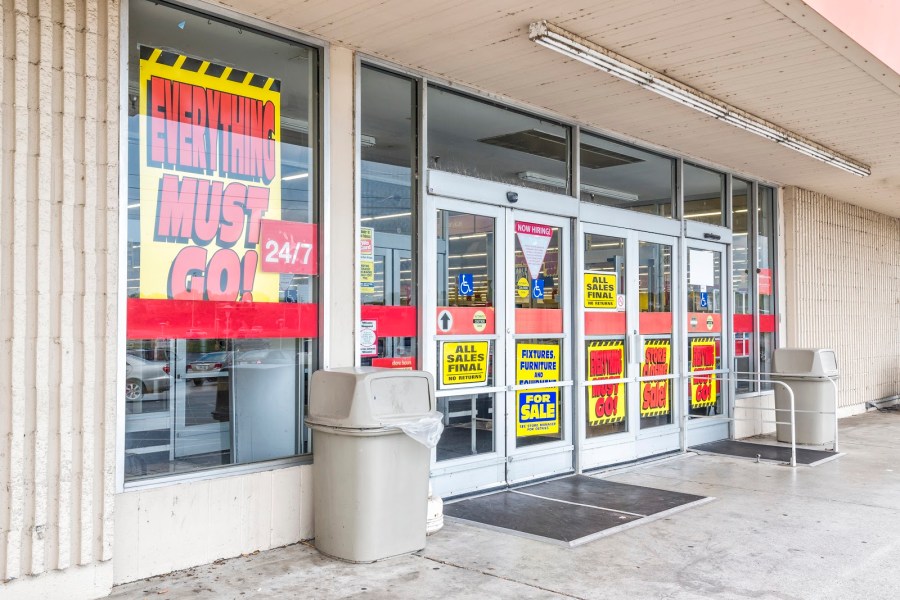 It's all too common these days to see strip malls plastered with "Everything must go!" signs announcing yet another store closure. Over the last year, numerous brands have announced bankruptcy — some closing their doors for good — while others hope for a chance at redemption through corporate restructuring.
The rise of e-commerce has left traditional retail companies struggling as the simplicity of the online shopping process woos customers away from brick-and-mortar stores. Here's a look at some of the companies filing bankruptcy and shutting down.
Children's Clothing Retailer, Gymboree
Popular children's clothing retailer and owner of Crazy 8 and Janie and Jack brands, Gymboree, filed for Chapter 11 bankruptcy on Jan. 16 and closed all stores on April 22. Gymboree first filed for bankruptcy in 2017, closing nearly 400 stores and eliminating about $900 million in debt through a complete reorganization.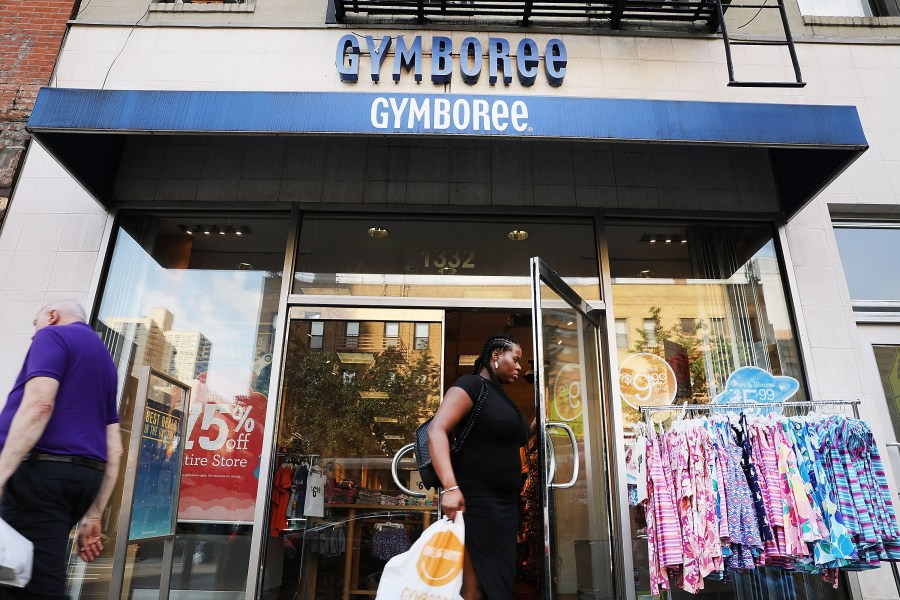 Unfortunately for the retailer, they were unable to recover, and market shares continued to plummet. In its most recent filing, the company blamed its decline on the "unanticipated degree of decline of the brick-and-mortar retail industry, among other factors."
Children's Place Steps In
In a Jan. 17 statement, Gymboree Group CEO Shaz Kahng announced the "gut-wrenching" decision to shutter more than 800 Gymboree, Gymboree Outlet and Crazy 8 stores in the US and Canada posted a letter to customers on the company's website.
Since the announcement at the beginning of the year, Gymboree Group has sold all rights associated with the Gymboree and Crazy 8 brands to rival children's apparel retailer, Children's Place, for $76 million. But what about their other brand, Janie and Jack?
What's the Fate of Gymboree-Owned Boutique Brand, Janie and Jack?
The latest announcement brings into question the security of the upscale, designer brand Janie and Jack, which currently operates 140 retail locations nationwide. Kahng, who is a long-time Gymboree customer and mom herself, was able to shed some light on the future of Janie and Jack.
Kahng told stockholders that while the shuttering of Gymboree is "painful" news to share with the parents, grandparents and kids who have a deep emotional connection with the brand, the company remains "Focused on using this process to preserve Janie and Jack by pursuing a sale of the business, with the hope that it will continue to serve customers for years to come."
Value Shoe Giant, Payless ShoeSource
Bargain shoe retailer, Payless ShoeSource confirmed on Feb. 18 that it had filed bankruptcy and would be closing all 2,500 stores in the U.S. and Puerto Rico. Like many other companies hoping for a second chance after filing bankruptcy, Payless filed for what has become known as "Chapter 22" bankruptcy.
Chapter 22 bankruptcy is shorthand for a company's second bankruptcy filing. The 63-year-old company filed for its second Chapter 11 bankruptcy protection less than two years after its first filing in April 2017. Following shortly thereafter, they eliminated nearly 700 stores and about $435 million in debt.  
What's to Blame for the Demise of Payless?
It can be difficult to understand what causes a well-known brand like Payless to shutter its doors. According to the company, "unanticipated" delays from their suppliers over the past two years forced the company to slash inventory prices.
Cutting inventory prices ultimately led to a significant loss – to the tune of about $63 million in 2018. Those factors are at least partially to blame for the latest bankruptcy filing, which also says Payless currently holds about $470 million in outstanding debt.
Store Closings and Layoffs
So what's next for Payless? Individual store closings began in March and the final Payless store is expected to close by the end of May. A little more than 16,000 employees of the discount shoe retailer will lose their jobs.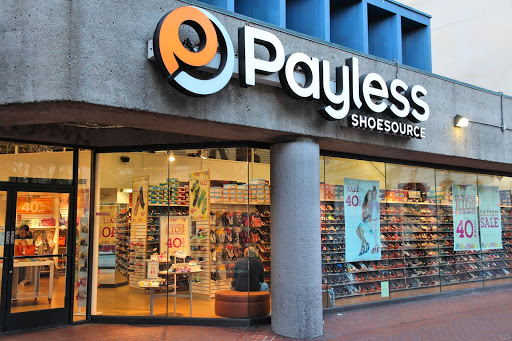 The liquidation of Payless stores across the U.S. will not affect the 420 franchised Payless stores in 20 other countries, primarily in Latin America and the U.S. Virgin Islands, which will remain open (at least for the time being). 
Denim Fashion Brand, Diesel
Diesel USA has always been known for its flashy advertising and quality denim products. Now, it's also known as a casualty of the recent consumer shift to online shopping. After a $90 million capital investment fell flat, Diesel USA Inc. filed for bankruptcy on March 5.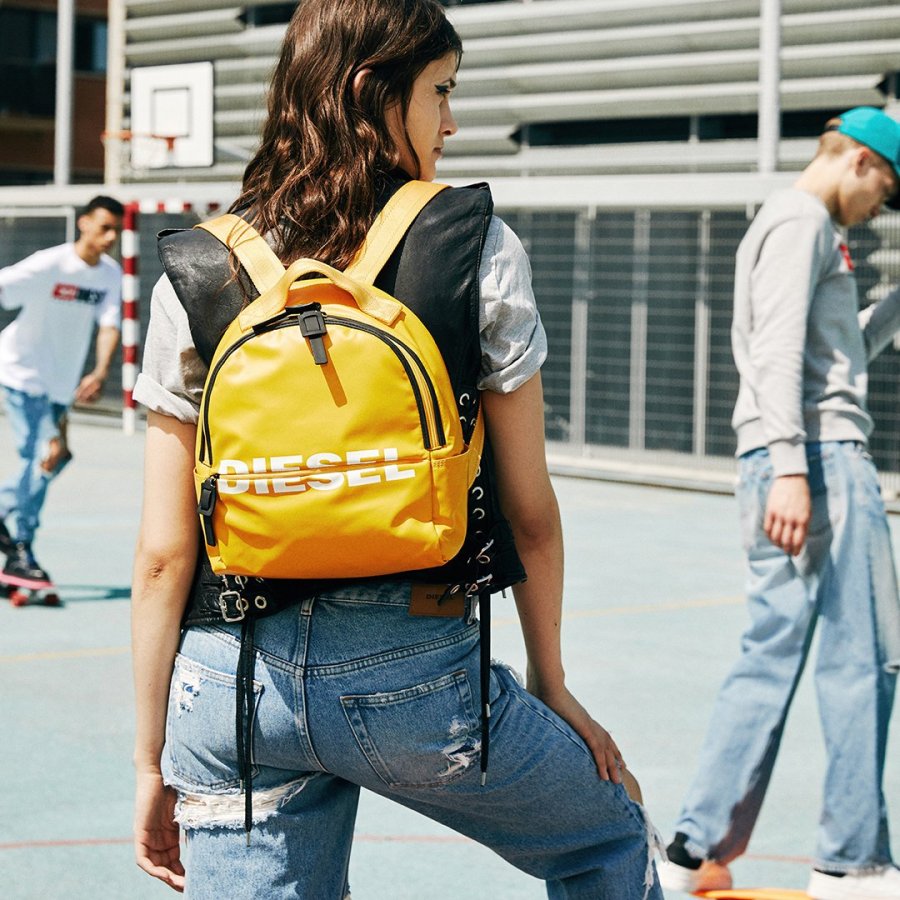 Deepening debt, poor management choices, expensive leases, a decrease in wholesale orders, mounting losses at its US locations and multiple instances of theft and cyber fraud are all to blame. It's Italian parent company, Diesel S.p.A. is not part of the filing.
Effects From the 2008 Recession
Since its launch in 1995, Diesel has been the exclusive distributor of Diesel high-quality casual fashion products. Like many other companies, they suffered a hit during the 2008 recession. Following the recession, Diesel's sales were able to stabilize again in 2011.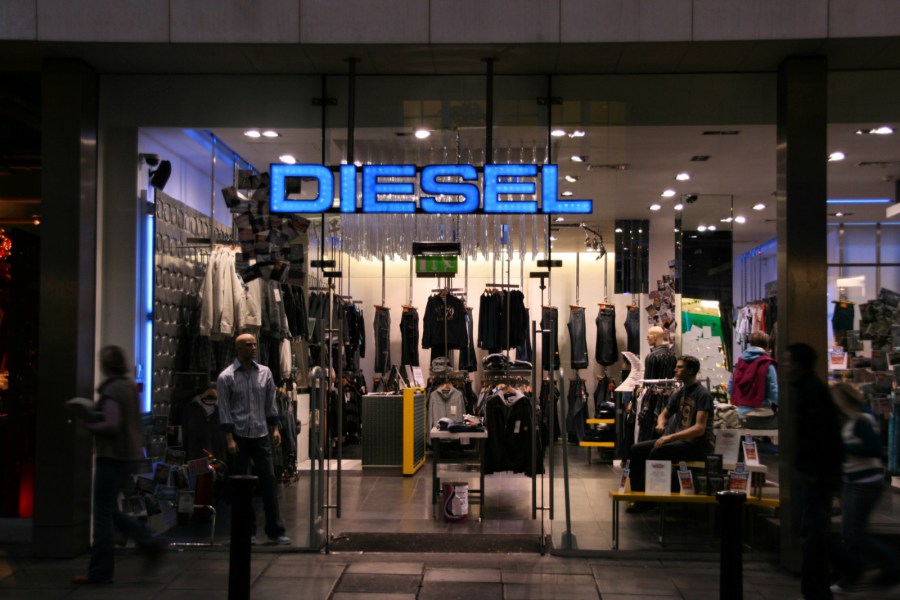 While the company seemed to be on the brink of recovery between 2011 and 2014, their sales began to plummet again after 2014. Strategic decisions made by upper management just haven't been enough to grow the company further. 
Can Diesel Make a Comeback?
As of this writing, Diesel has not announced which (if any) of its 28 brick-and-mortar stores will be closing, and the company is hoping for a chance at revival. There are plans to open new stores, as well as retrofit some existing stores, to become more cost-effective.
According to supplemental court documents, Diesel has "Revamped its management team" and "formulated a new strategic path…to restore the Diesel brand in the United States." Through its "Reorganization Business Plan," Diesel hopes to remain open in the U.S., closing only "certain underperforming and costly stores" and preserving the jobs of its 380 employees while also creating new jobs.
Home Furnishings Retailer, Z Gallerie
Apparel and accessory brands aren't the only companies hit hard by the e-commerce effect. Los Angeles-based company Z Gallerie filed Chapter 11 bankruptcy protection on March 11, and announced plans to close 17 of its 76 home furnishings stores.
In the Chapter 11 filing, Z Gallerie reported $138 million in outstanding debt and cited "missteps," including expansion that didn't meet expectations, the addition of a costly distribution center and failure to invest in e-commerce as reasons for the filing.
Bankruptcy Filing, Take Two
This is the second bankruptcy filing for the upscale furniture store, which was founded in 1979. Z Gallerie first filed for Chapter 11 protection in April 2009 after suffering a major sales slump. However, following that filing, they were able to somewhat recover.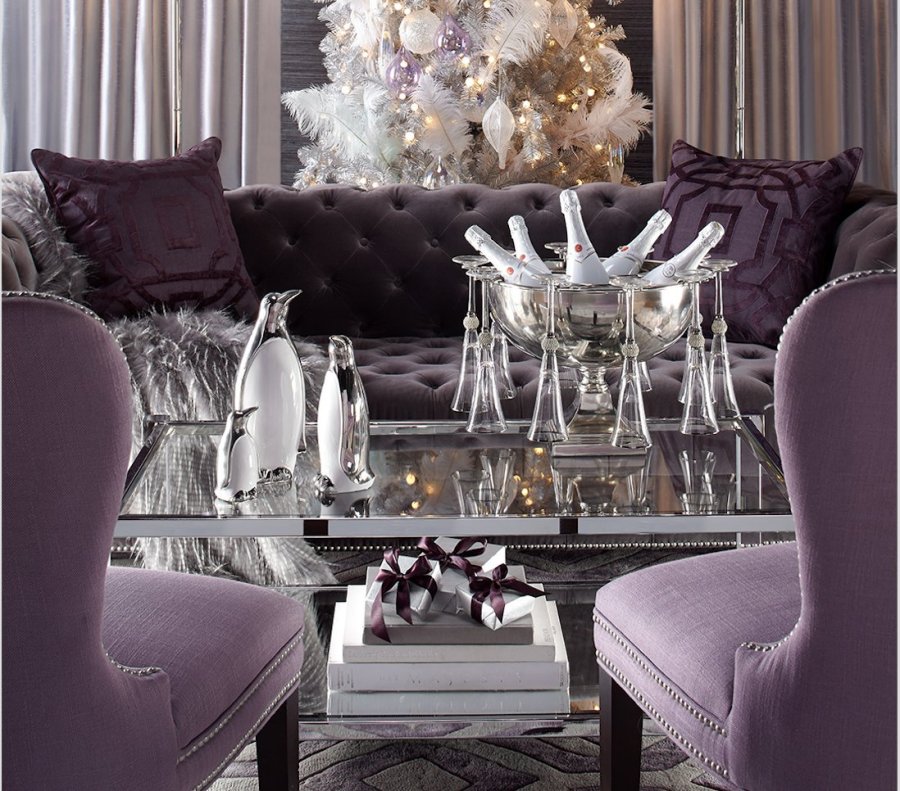 The first bankruptcy filing resulted in the closing of 25 stores, but Z Gallerie emerged from bankruptcy later that year. After the initial filing, the company was reduced to one distribution center in Gardena, California, after closing its Atlanta location.
Will Corporate Restructuring Be Enough to Save Z Gallerie?
Z Gallerie expects to receive $28 million in debtor-in-possession financing (which requires approval by the bankruptcy court) from its existing lender to support operations during restructuring. "Z Gallerie has made significant progress on improving all facets of our operations, enhancing our customer services and scaling our E-commerce presence," said CEO Mark Weinsten.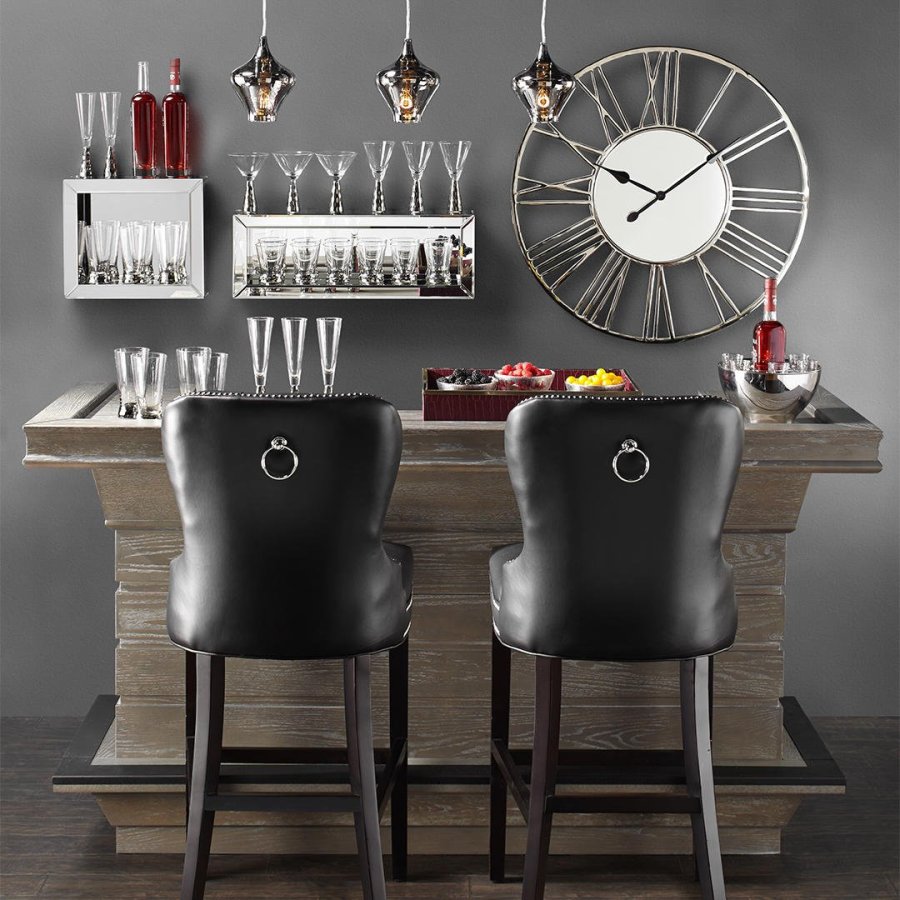 During the Chapter 11 process, which is expected to last four months, brick-and-mortar stores and Z Gallerie's e-commerce operations will remain open. Z Gallerie has more than 1,000 employees at 76 stores nationwide. "Hopes are high that the company will emerge once again, but it is dependent on a fast turnaround of the bankruptcy process for survival," says Weinsten.
General Merchandiser, Shopko Stores
On Jan. 16, Green Bay, Wisconsin-based Shopko Stores – a general retailer of apparel, home, bed and bath, furniture, home electronics, etc. – announced it had filed for Chapter 11 bankruptcy. This wasn't altogether surprising to consumers, as big box stores have been hit hardest by the shift to e-commerce.
The company, which cited debts between $1 billion and $10 billion, identified 100 stores for immediate closing with the initial filing, but held out hope of a sale. Unfortunately, Shopko could not reach a deal to save its remaining retail locations and announced the closing of all 360 stores across 26 states by mid-June.
History of Shopko
Shopko was founded in 1962 by a pharmacist before being sold to private equity firm, Sun Capital Partners, in 2005. The company operates more than 360 stores in small to mid-sized cities. Shopko's stores are located primarily in the Midwest, with a few locations on the West Coast.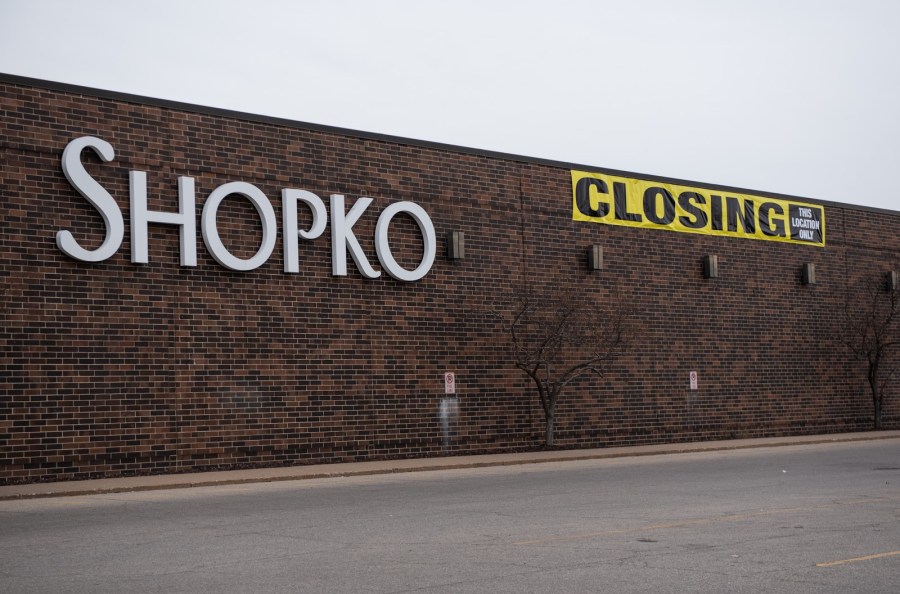 In addition to its primary Shopko stores, which provide name-brand merchandise at a discount, the company operates in various other formats including: Shopko Express Rx, Shopko Pharmacy, Shopko Optical and Shopko Hometown. While most of these formats are on their way out, a few have been bought by other brands.
Is Anything Left to Save of Shopko?
Last December, the company sold pharmacy assets to competitors including Hy-Vee, CVS Pharmacy and Kroger. The sale sparked speculation Shopko might file for Chapter 11 and the company slowly confirmed individual store closures. Walgreens snatched up the remaining pharmacy assets in January.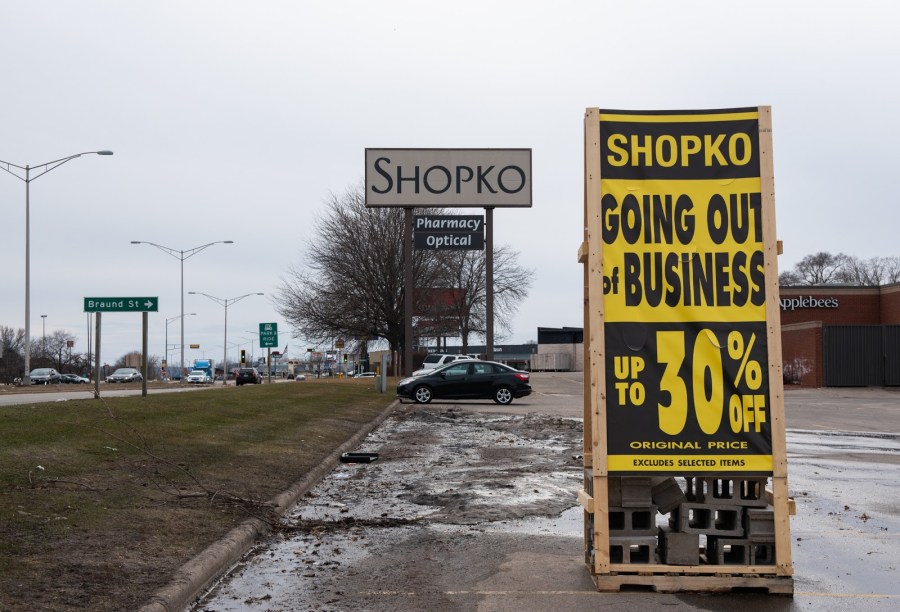 In its Chapter 11 statement, the company revealed plans to open additional optical locations in 2019 after encouraging performances at its four freestanding optical centers. Following the final decision to close all Shopko locations, the 51 optical centers are being re-evaluated. In January, the company announced it had secured financing from a group of lenders to keep its eyecare business running. 
Full-Service Hair Salon, Spa and Beauty Retailer, Beauty Brands
Salon and spa superstore Beauty Brands declared bankruptcy on Jan. 6, citing nearly $7 million in debt on a secured loan and an estimated $11 million in liabilities to hundreds of creditors. This is Beauty Brands' first declaration of bankruptcy.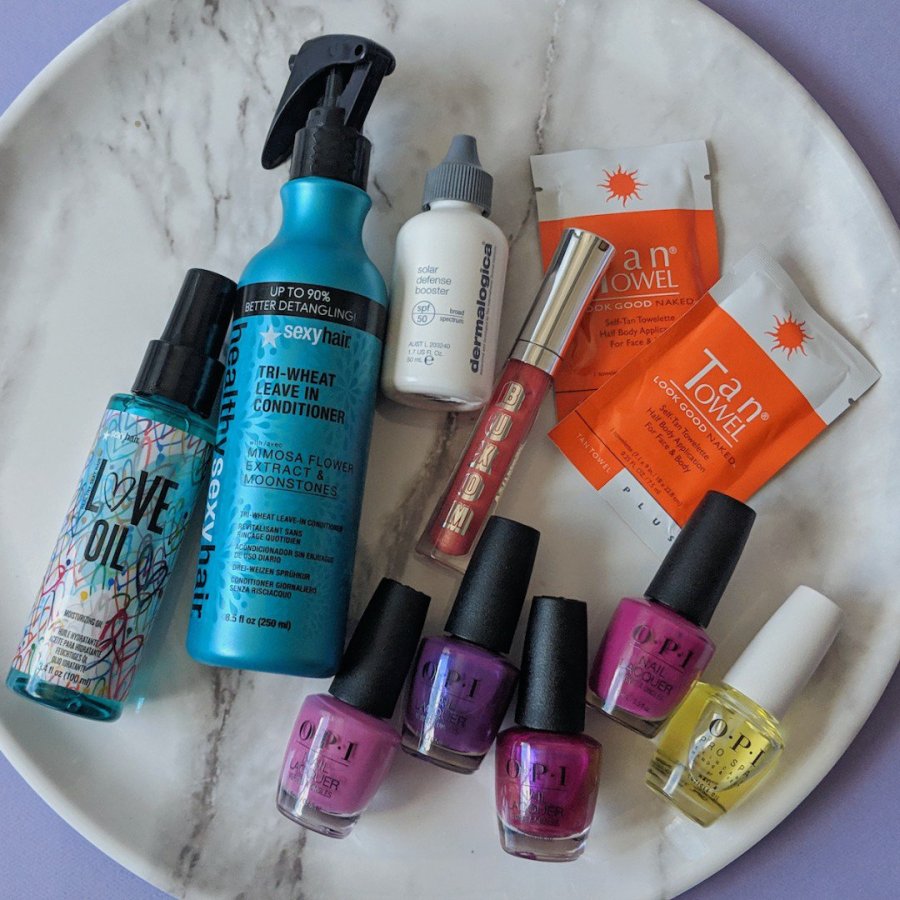 Beauty Brands was founded in 1995 by Bob Bernstein. In 2009, his son, David, replaced him as the president of the company. By 2014, the elder Bernstein sold most of his stake in Beauty Brands to a private equity group.
A Facelift for Beauty Brands
Facing stiff competition from beauty chains (like Ulta) and hoping to improve sales, Beauty Brands rolled out a new store concept in 2015. The new concept included a blowout bar where customers could get a quick wash and blow dry, as well as a brow bar for eyebrow shaping and waxing.
Those efforts alone could not save the brand, and in December 2018, the company announced it would be closing 25 of its 58 stores, as well as reducing headquarters staff by one-third. The bankruptcy court approved the sale of 23 Beauty Brands stores to Bernstein, the original owner and Kansas City advertising icon.
Is Beauty Brands Better Off in the Hands of Its Original Owner?
Bernstein is co-founder of Bernstein-Rein advertising and is credited with inventing the McDonald's Happy Meal. His business entity, Absolute Beauty (the stalking horse bidder for Beauty Brands) will assume the leases at 23 of the company's stores, including stores in Kansas City, St. Louis and select stores in Illinois, Iowa, Colorado and Texas.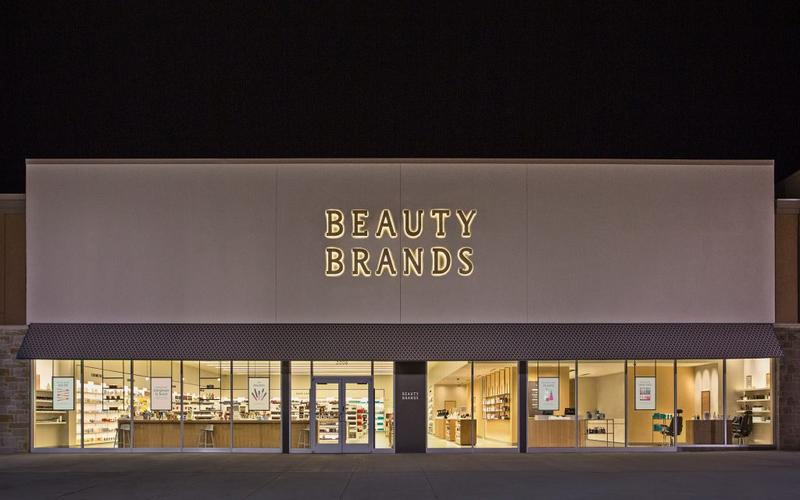 Hilco Merchant Resources will liquidate the remaining stores. The Bernsteins hope to renew the fundamental values of the brand, including a customer-first approach and a culture that embraces a team-building attitude.
"It's not just lip service – we really live that," said Bob Bernstein.
Omnichannel Personalized Merchandiser, Things Remembered
Leading retailer of engraved gifts and keepsakes, Things Remembered, announced on Feb. 6 that it had filed for Chapter 11 bankruptcy, but had already found a buyer. The company's sale to Enesco, a global leader in giftware and home decor and accessories, was approved by a judge and completed in March.
Over the years, Things Remembered, a 53-year-old gifts retailer, has been recapitalized through the sale to various private equity firms (the latest of which occurred in 2012). That investment relationship ended in 2017, due in part to the company's estimated $120 million in debt.
What Happens Now to Things Remembered?
Things Remembered operates more than 400 locations nationally, and about 250 of those are expected to close as the company attempts a reorganization. Under agreements of the sale to Enesco, online, direct mail and B2B retail operations of 176 stores will continue under the Things Remembered name.

The sale also saves more than 1,400 jobs across Things Remembered stores, home office, fulfillment center and e-commerce operations. In its filings, Things Remembered sought court approval for "a severance and outplacement program to support impacted employees," the company statement said. "Things Remembered employees…remain a critical part of the company's future as it moves through this process."
Teen Apparel Retailer, Charlotte Russe
Charlotte Russe, the mall-based clothing company, joined the ranks of companies filing bankruptcy, filing Chapter 11 on Feb. 3. The company was founded in San Diego in 1975 and became a shopping mall mainstay popular among young women.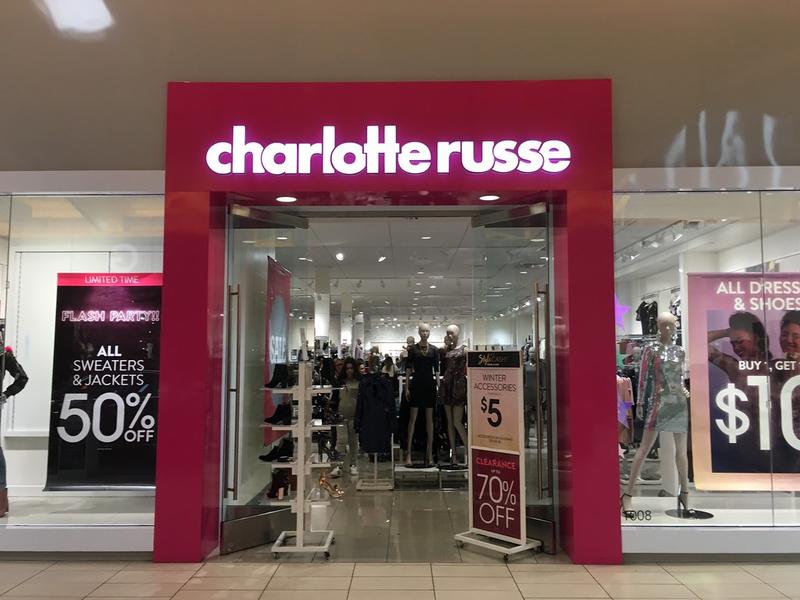 In 2009, it was acquired by a private equity group for $380 million. With $175 million in debt due in 2014 and loan principal growth of $80 million in the following years, sales could not keep up. This forced the company to file for bankruptcy protection, with hopes of a sale to a new owner through the process.
Can a Sale Save the Women's Clothing Retailer?
Initially, the goal was to close nearly 100 stores, use the bankruptcy deal to get rid of some of its debt and find a buyer who could keep it in business. When the sale deadline of Feb. 17 came and went without a buyer, Charlotte Russe announced a liquidator had won the auction in bankruptcy court.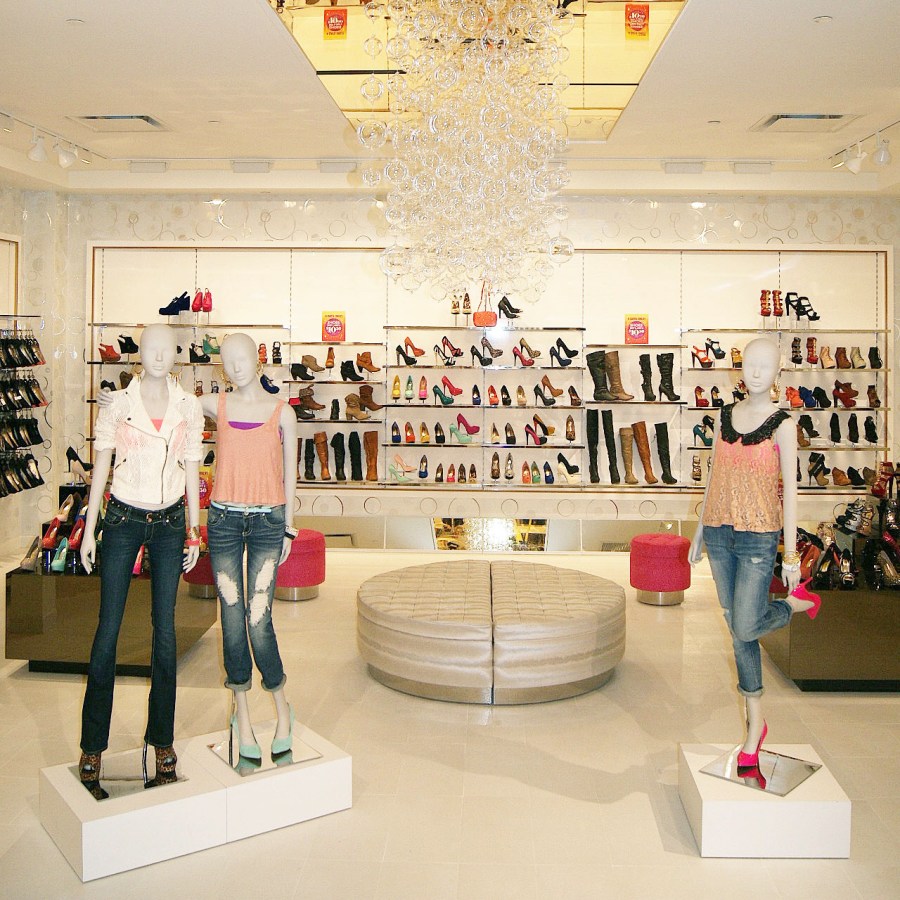 Its $160 million in inventory would be liquidated and all of its 512 stores nationwide would close for good. At the time of the filing, Charlotte Russe had 8,700 employees with stores in every state (except Alaska). It also owned 10 stores selling Peek brand children's apparel, which it acquired. Unfortunately, most of the company's nearly 9,000 employees won't see any severance pay, as it is rarely paid in US bankruptcy cases.
Italian Luxury Fashion House, Roberto Cavalli
Just hours after the announcement that it was seeking a deal with creditors to prevent a bankruptcy filing, Roberto Cavalli closed all of its North American shops. Famous for its flamboyant designs and animal prints, the brand, headquartered in Florence, Italy, has seen sales struggle amid the increasingly competitive global luxury market.
Roberto Cavalli filed for Chapter 7 bankruptcy on April 4. At the time of store closures, the company's US CEO, Salvatore Tramuto resigned and its 93 US employees were let go.
Tramuto addressed his resignation on Instagram, stating: "I now wish to focus on other projects that I put aside in order to achieve our common goals with Roberto Cavalli Group." 
A New Investment Deal
In March, prior to the store closures, the company announced it was seeking a new investment deal to prevent bankruptcy. No deal emerged, and the abrupt decision was made to close all US stores. "Due to severe liquidity constraints, the company is unable to pay its debts, including ordinary operating expenses, as they come due," court documents stated.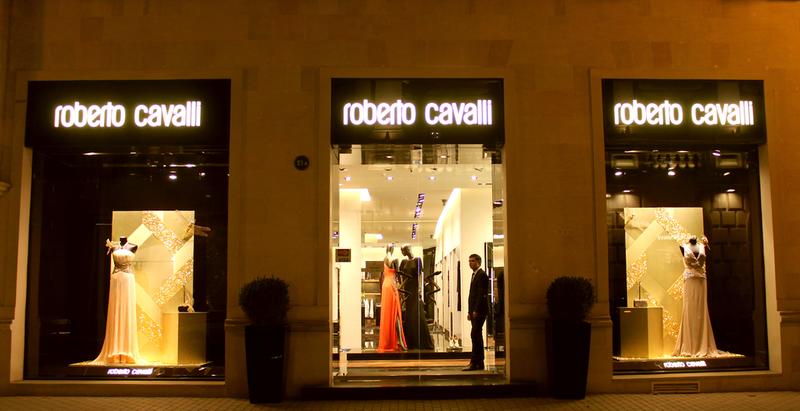 In 2015, 90 percent of the brand was sold to an Italian private equity firm, while Roberto Cavalli himself retained the remaining 10 percent. A new CEO, Gian Giacomo Ferraris, was brought on to help with a relaunch. Four years ago, Cavalli stepped down from his design role, and the company has faced floundering sales and high turnaround ever since, leading to its eventual bankruptcy, store closures and liquidation of its US operations.
What's Different About Roberto Cavalli's Bankruptcy?
While the majority of companies filing for bankruptcy in 2019 have filed for Chapter 11 bankruptcy protection, Roberto Cavalli filed Chapter 7 bankruptcy (also known as liquidation bankruptcy). Under Chapter 7, the debtor's assets are completely sold off to pay creditors.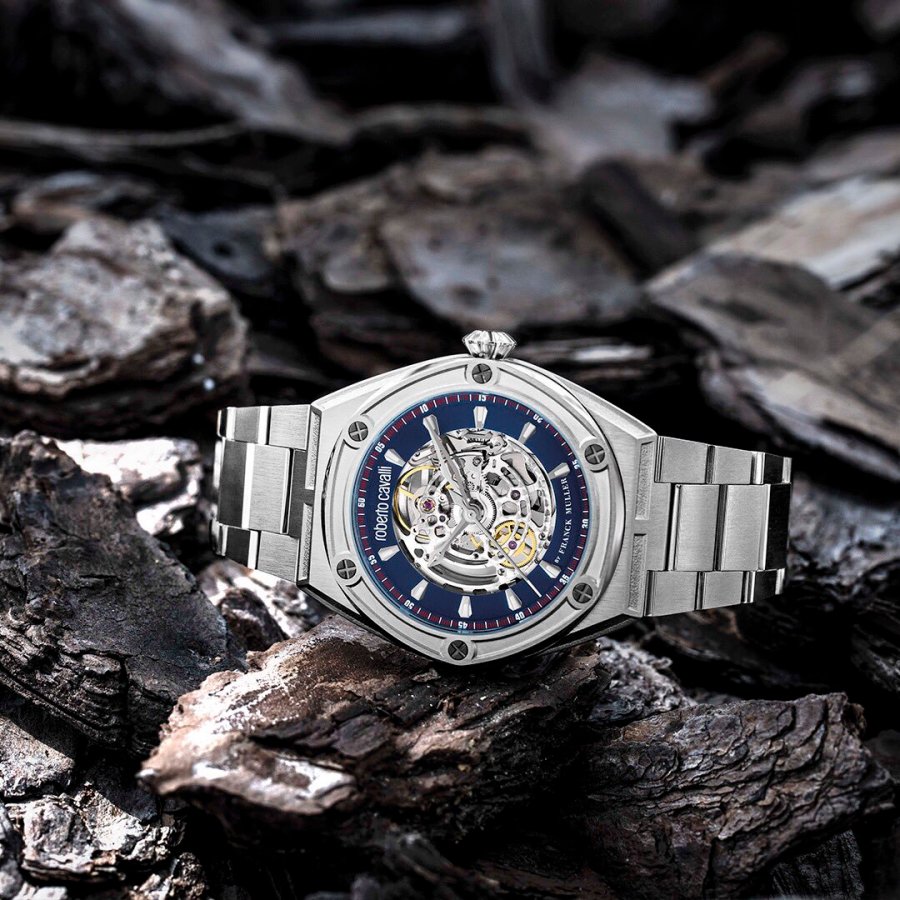 In Chapter 11 filings, the debtor is able to negotiate with creditors to alter loan terms with no mandate to liquidate assets. Many companies opt for Chapter 11 with the hopes of emerging from bankruptcy and either selling or restructuring in order to stay alive. 
Luxury Department Store, Neiman Marcus
Bankruptcy may be on the horizon for privately held Neiman Marcus Group, which holds nearly $5 billion in debt. CreditRiskMonitor warned that Neiman Marcus' risk of going bankrupt in 2019 was as high as 50 percent. In addition to its heavy debt load, key factors contributing to Neiman Marcus' risk of bankruptcy in 2019 include five consecutive quarters of net losses adding up to more than $617 million and negative free cash flow.
Neiman Marcus received a FRISKⓇ score of "one" by CreditRiskMonitor – the proprietary FRISK score rates a company's level of financial distress on a scale of "one" (worst) to "10" (best). The report is 96 percent accurate in predicting bankruptcy over a 12-month period. 
What Can Save Neiman Marcus?
In a November 2017 call with analysts, former CEO Karen Katz noted that the retailer continues to "look at ways to manage the balance sheet." Katz retired in February 2018, and was succeeded by Ralph Lauren executive, Geoffroy van Raemdonck. He then inherited numerous challenges including a much needed sales increase – more merchandise to more customers.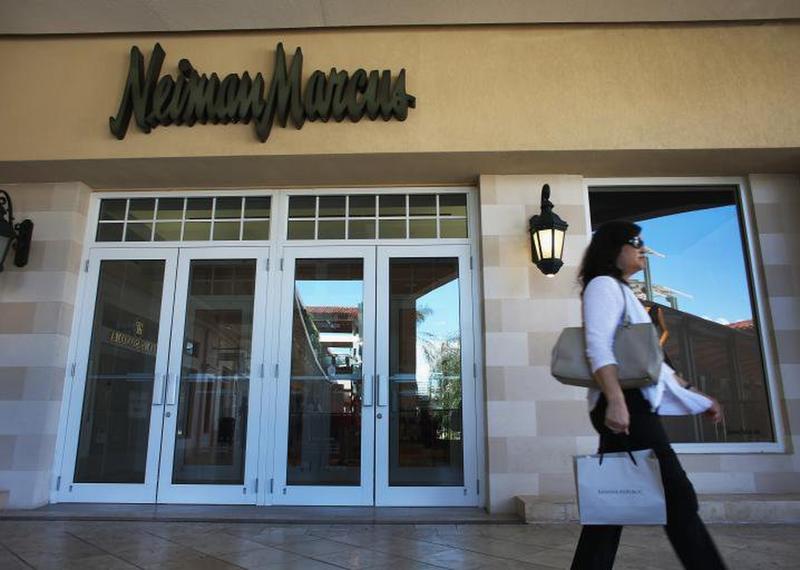 According to a company press release, Raemdonck's appointment as CEO is part of Neiman Marcus' long-term leadership succession planning process to ensure growth and evolution of the company. Time will tell if Raemdonck will be able to mount a turnaround and save the company.
Largest US Pet Retailer, PetSmart
Since it's 2017 purchase of Chewy.com for $3.4 billion, the pet supply giant has struggled to pay down its $8 billion in debt. Like most companies facing bankruptcy in 2019, growing competition from online retailers like Amazon, Target and Walmart has PetSmart in a tight spot. That is, at least when it comes to its more than 1,600 brick-and-mortar stores in the US, Canada and Puerto Rico.
PetSmart is one of nearly 17 big-name US chains that are overloaded with debt and could go into default on loans or face bankruptcy at some point this year. Macroaxis has recently pegged PetSmart's probability of bankruptcy at 38 percent. 
Can the Chewy.com Acquisition Keep PetSmart Afloat?
Increasing competition from e-commerce could be the end of PetSmart if the purchase of Chewy.com isn't able to stem the company's losses. But first, PetSmart got caught up in a disputed transfer of Chewy.com assets. Lenders further claim that PetSmart was fraudulent in its move of Chewy.com assets to a parent company and another unrestricted subsidiary.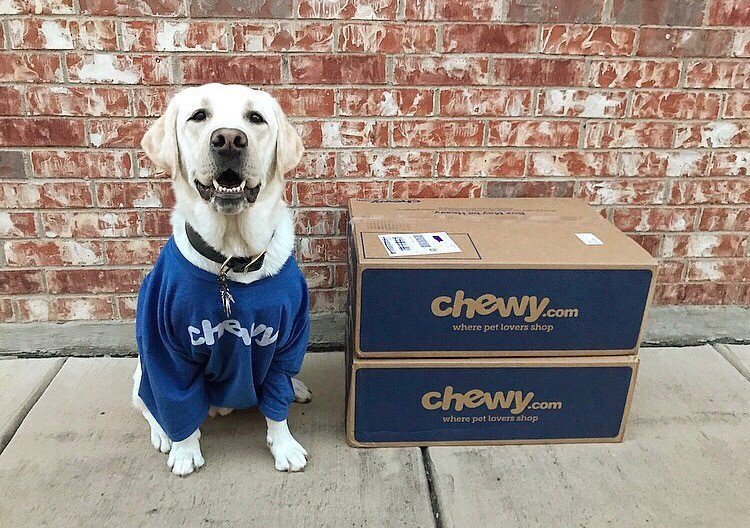 In April, PetSmart passed a proposed loan amendment tightening restrictions on the company and limiting lenders' rights to pursue any further litigation in the dispute over Chewy.com assets.
If PetSmart can successfully shift focus back to maximizing its online sales and reducing debt, there may still be hope. But it seems the Chewy.com acquisition and subsequent legal battle may have weakened the pet product stores just enough that PetSmart's survival might be out of reach.
Lowe's: In Need of Some Repairs
Despite an uptick in earnings in the fourth quarter of 2019, home improvement store Lowe's announced that it would still be closing at least 34 "underperforming" locations in Canada. The company shuttered six Lowe's locations as well as two Reno-Depots and 26 Ronas.
Clearly, it'll take much more than a hammer and some nails to repair Lowe's trajectory, but the company's president and CEO, Marvin R. Ellison, seems optimistic. "Although we still have work to do, I am confident we are on the right path," Ellison said. In November 2018, Lowe's closed a staggering 51 locations in the U.S. and Canada.