How Do You Check the Ink Levels on a Printer?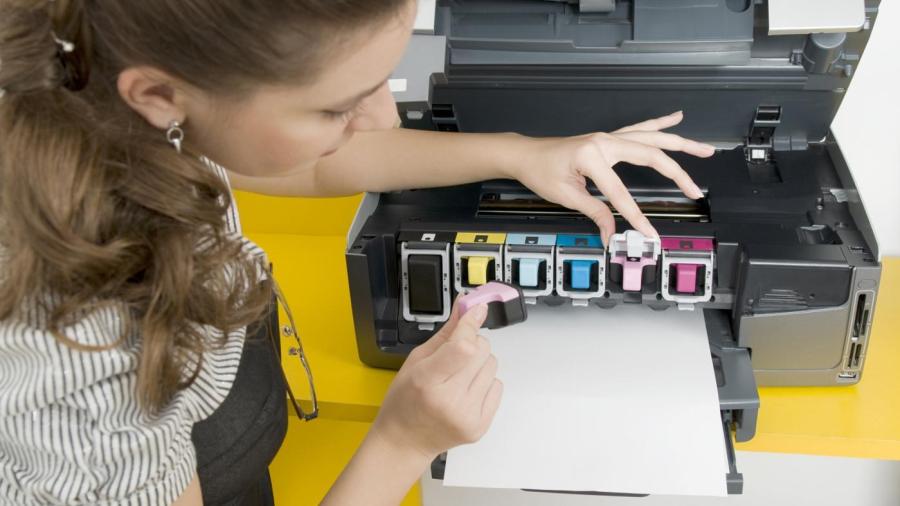 The way to check a printer's ink levels varies by printer and operating system, although the guidelines are similar for most models. In Windows, open up the Control Panel and click "Devices and Printers," which is under "Hardware and Sound" on the default layout.
Right-click on the printer, open up the "Printer Properties" menu from there and click "Print Test Page," which should be on the bottom of the menu that pops up. The printer's ink levels may or may not be displayed here, but it will give a good indication of where the levels are. Some models show the current ink level as the page is printing via an on-screen pop-up. If it does not, check in the "Printer Properties" menu to see if it is there. If not, use the tiny screen on the printer, if it has one, and browse for ink levels there.